Last week, after I posted and got unpacked from teaching at the Heritage Weavers Fall Event, I realized I hadn't released the pattern for Painted Paper Trays.  Typically, after I begin teaching a new basket I release the pattern. This time I am a week late, but here it is, the pattern for the Painted Paper Trays.
This beautiful little basket is wonderful introduction to weaving with painted paper. The pattern gives clear directions so you can create a distinctive ripple design that continues up the sides. The rim is double lashed with waxed linen. The pattern includes a graph and row by row instructions, as well as information on how to paint and prepare paper for weaving.  This little twill basket is 4 3/8" x 4 x 1 ½" high.  I will have Painted Paper Tray kits with me at many of my fall events.
Last week, I also finished up the class kits for my fall classes.  I had a little helper on Wednesday.  Miles was a little under the weather and couldn't go to daycare, so he hung out with me 🙂  We had lots of snuggle time, read lots of stories, and we cut the last of the paper I had painted in July.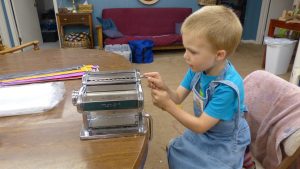 The cutter was already set up, but Miles had to check out all removable parts before we got started.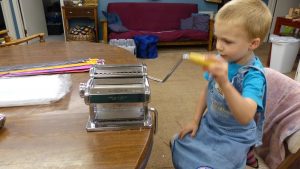 When he got it back together we were in business.  I tried to get some pictures of him cutting and then sorting out the colors, but Miles moves fast – I got a lot of blurrs 🙂
One of the best things about being the only kiddo hanging out with Oma is no babies to put marbles in their mouths so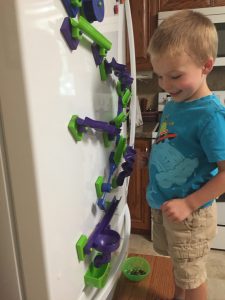 we got out the Fridgits – I wish you could have heard his squeals of delight.
Now that my fall basket class kits are made, I am on the road. Places to go, people to see and baskets to weave (and one more pattern to write). I have lots of miles ahead – I'll keep you posted.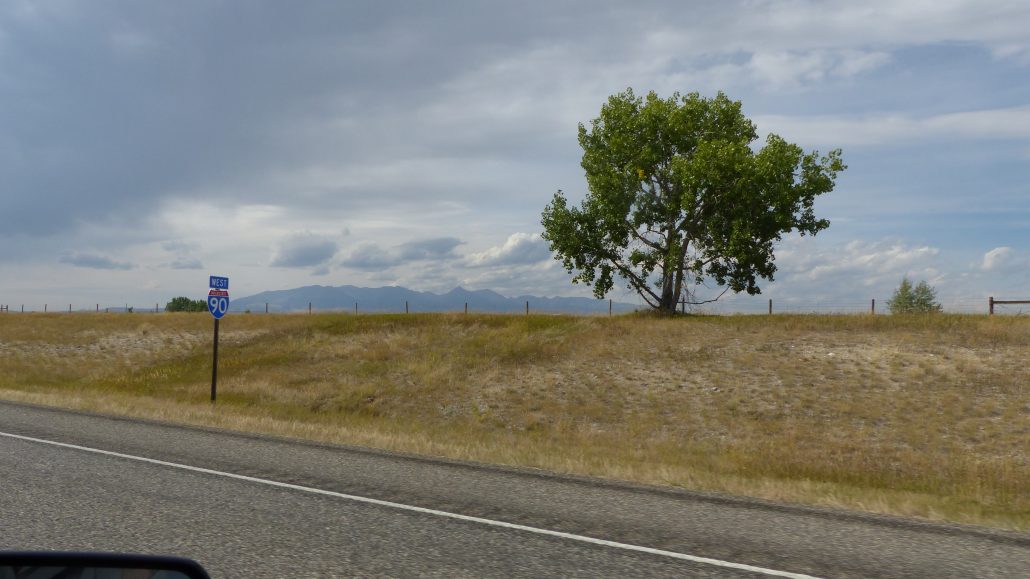 thanks for reading the Basket Teacher!