These things make me smile… baskets and basket classes.
I was able to spend much of the month weaving and have several new baskets to show for it.  July looks like it will be full of proposal and pattern writing and kit preparation, but I promise to post pictures of my new baskets. But we are talking about June now – so
Baskets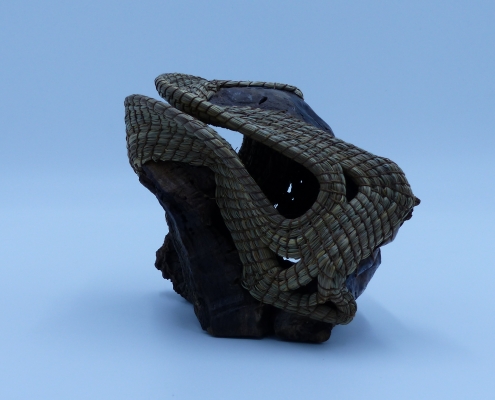 I love sweet grass and I love coiled baskets and I love Dianne Stanton's work – so I was very excited to acquire her award winning piece "Niche'.  It is a piece I will treasure.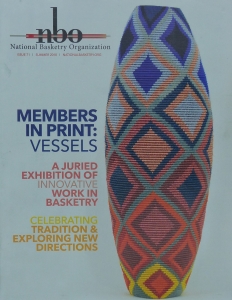 And this month, the NBO summer issue arrived, the Member's in Print edition.  I was honored to have one of the thirty eight baskets chosen.  I can't even begin to tell you how excited I was!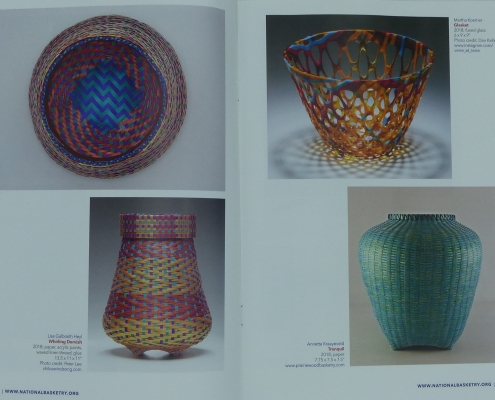 Basket Classes
I taught at the 25th Annual Weavin' in Winona.  Since it was the 25th annual, Deb arranged sunset boat tours on the Mississippi River. I was on the Thursday evening tour – what a wonderful way to start the event!
I taught four classes: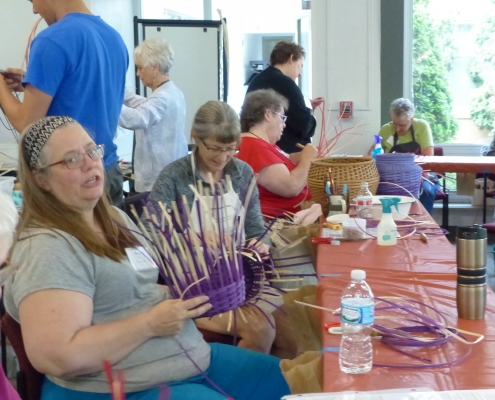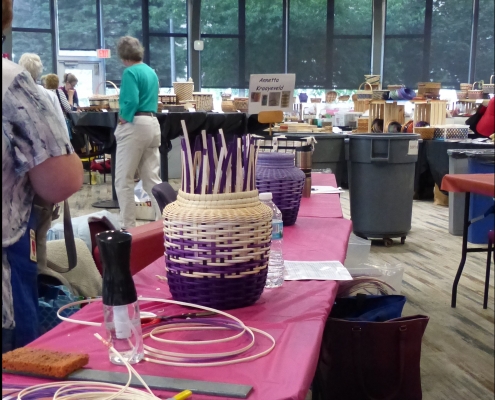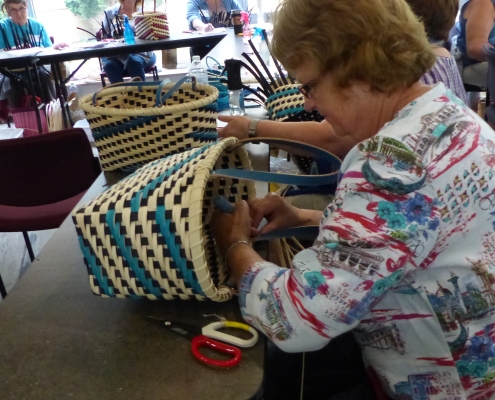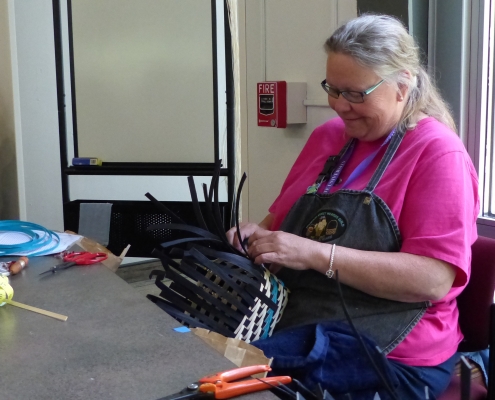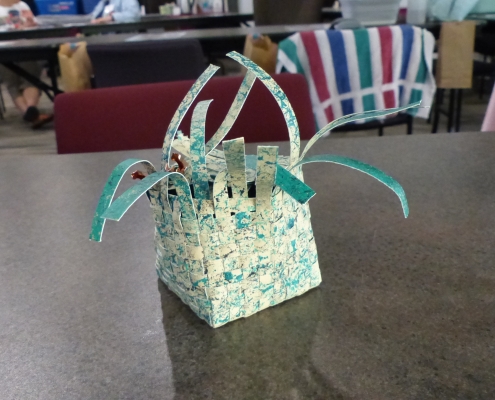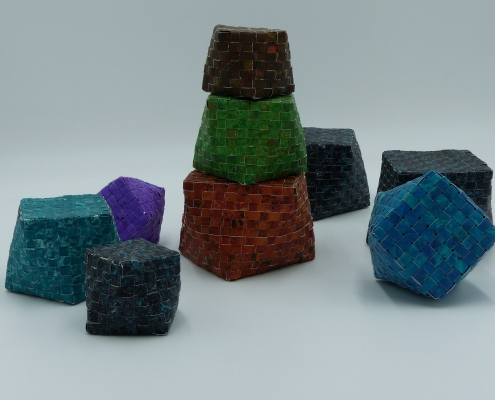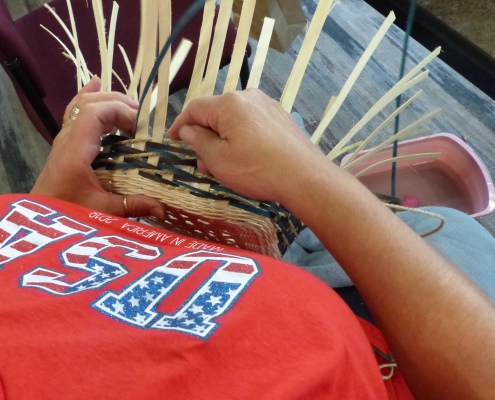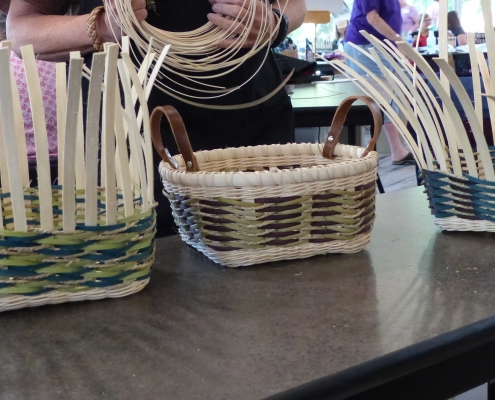 They were great classes – wonderful students, beautiful baskets.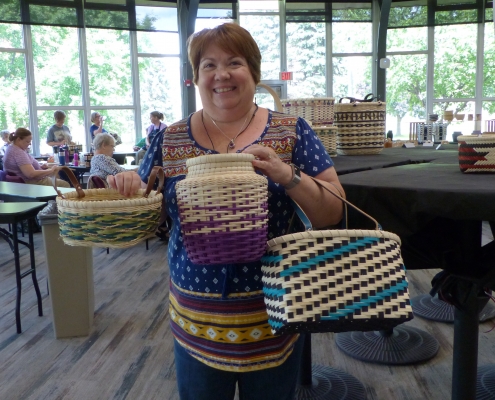 Two students, Micah and Jeannie, took three of the four classes.  Jeannie finished all three, I think she might deserve a medal.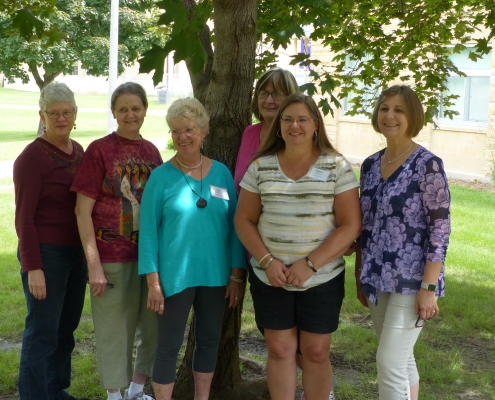 And I taught with some fabulous teachers: Dianne Stanton, Cass Schorsch,  Flo Hoppe, Dianne Gleixner and Char Ciammaichella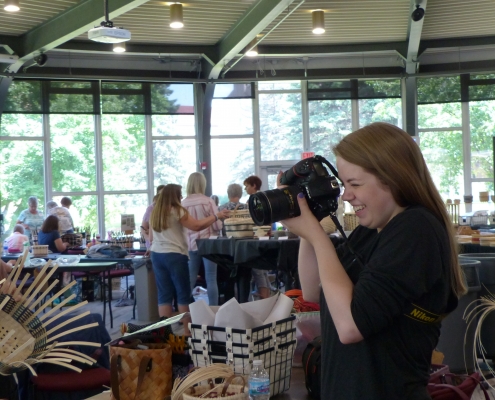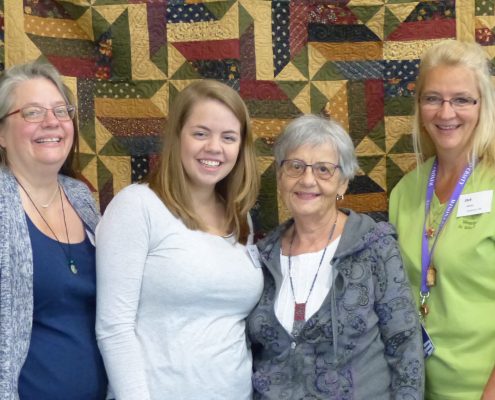 Weavin' in Winona is wonderful event. Deb and her crew do a great job of organizing and running the event, as well as making everyone feel welcome!  Thank you Deb!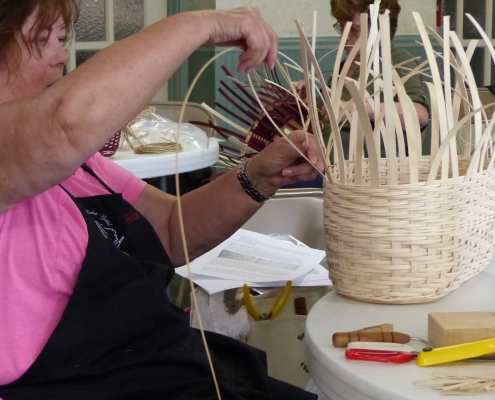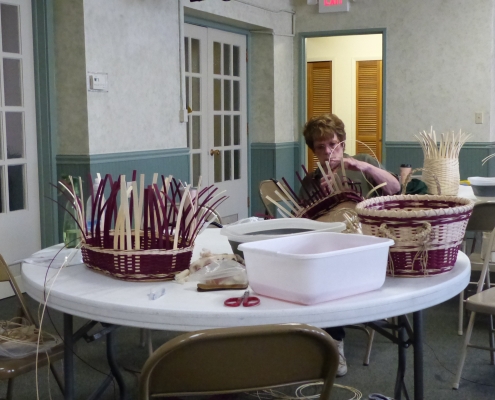 And then Char Ciammaichella come to my local guild and taught a one day class.  We had such a great time.  Char is a great teacher and generous with weaving tips and information!  Thanks for coming Char!
Like I said, these things make me smile: basket classes and baskets.  Life is good.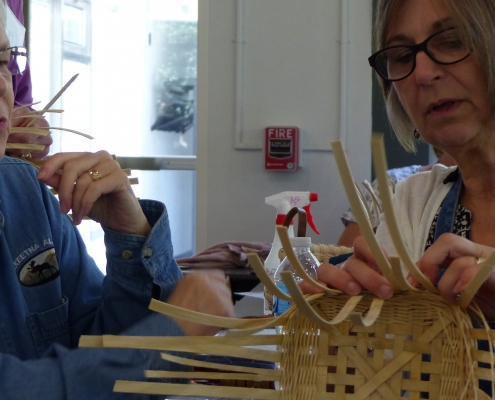 Happy Canada Day (July 1st) to my Canadian people and Happy Independence Day (July 4th) to my American people!
thank you for reading the Basket Teacher