Posts
-the 2017 North Carolina Basketmakers Association Convention. Thanks to Katie Lake and all of her volunteers, we all had four wonderful days full of baskets, weaving and visiting.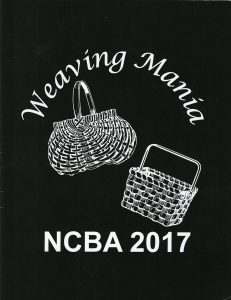 I was sad that the weather was NOT spring like, but it was wonderful to see old friends, meet a few new ones and see all the beautiful baskets being used, made and raffled as well as the amazing things in the exhibit room.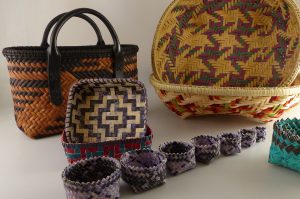 Read more
Last week, after I posted and got unpacked from teaching at the Heritage Weavers Fall Event, I realized I hadn't released the pattern for Painted Paper Trays.  Typically, after I begin teaching a new basket I release the pattern. This time I am a week late, but here it is, the pattern for the Painted Paper Trays.