Weavin' on Route 66, the 2018 Missouri Basketweavers Guild Convention, was a huge success. The event was held at the Route 66 Holiday Inn Southwest in St. Louis, Missouri August 2 – 5. Basketweavers filled the hotel with laughter, great conversation and, of course, beautiful baskets.I taught four basket classes, vended and exhibited, so it was a busy weekend. 🙂 But, oh, So.Much.Fun!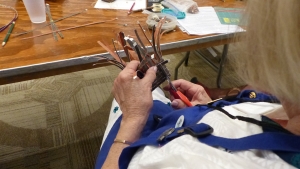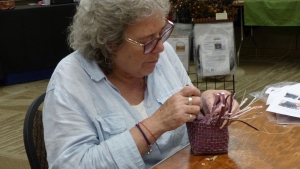 I started the weekend off with the Paper Boxes class. So many color options – it always takes some time to just pick your color.
These boxes are deceiving – they look so and simple, but they really are a challenge. As you can see, my students were up for it!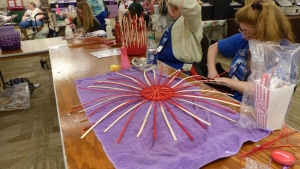 Day two, we wove Faded Dreams. This basket is woven in purple and natural or reds and natural.
After twining a round base, we concentrate on shaping, shaping, shaping.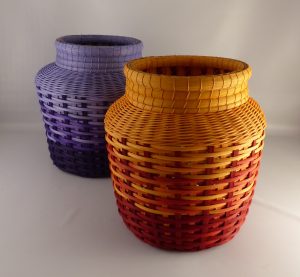 And then, when the basket is complete, students apply an over dye, adding another layer of color. This is such a fun class, and everyone's basket was lovely!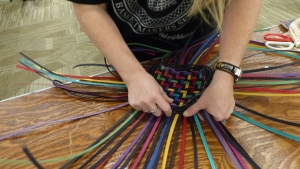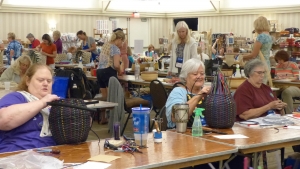 On Saturday, we wove Aurora Borealis. It starts with a colorful twill base and then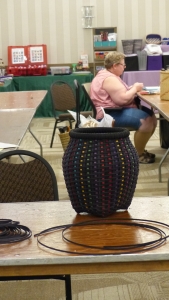 we, again, concentrated on shaping, shaping, shaping. Their baskets were beautiful – and we learned so much!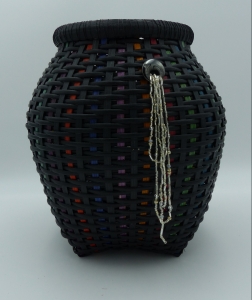 Aurora Borealis  is one of my new baskets and I am releasing the pattern today. Click on the photo above to view the pattern  in The Store.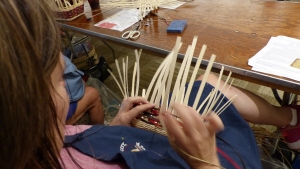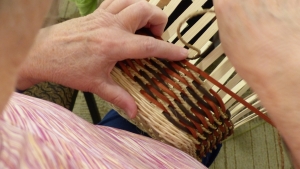 We finished up the weekend weaving my Braided Muffin Basket. I love teaching the three strand braid weave in this basket. Once you have mastered this braid, it is so much fun to play with the numbers to change the look.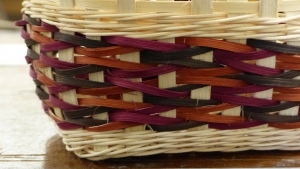 Take a close look at all the variations.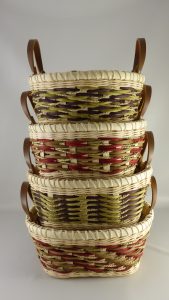 The Braided Muffin Basket pattern is available in The Store and a tutorial for the three strand braid weave is here.
Thank you so much to Susan Brandon and Sandy Hertel and your team for a wonderful event. And for those of you who missed it – next year the 2019 MBG convention will take place the first week of August in Independence, MO. Plan on attending!
It has been a busy summer, but I have enjoyed weaving in the studio and teaching classes. I haven't written much, but maybe when things slow down a little. It won't happen in September thought- next I leave for the Pacific Northwest, the Columbia Basin Basketry Guild's Fall Retreat, Tidal Twinings, starts on September 12. Maybe I will see you there!
Thanks for reading the Basket Teacher!