What a wonderful time.  First, a big thank you to Pam Feix and Debbie Cates and their host of volunteers.  You put on a wonderful event!  A great facility, well run, delicious food, and lots and lots of wonderful baskets and basket weavers.  It is hard to explain how 400 people weaving, shopping and visiting in one big room can be so much fun – so let me invite you to join us next year in Richmond, Indiana! [April 11 – 13, 2019 www.statelinefriends.com]
Here's a peak at the SFWR 2018 from my corner of the room …
  Look at all those people …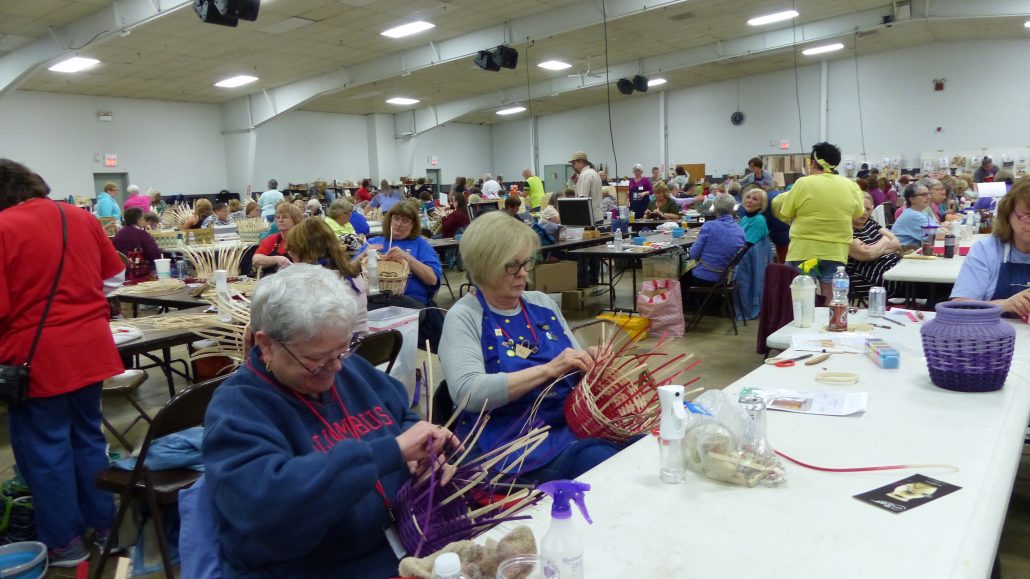 I wish I could capture the excitement and all the unique, beautiful baskets being woven.
I think this beautiful smile captures the mood of the event!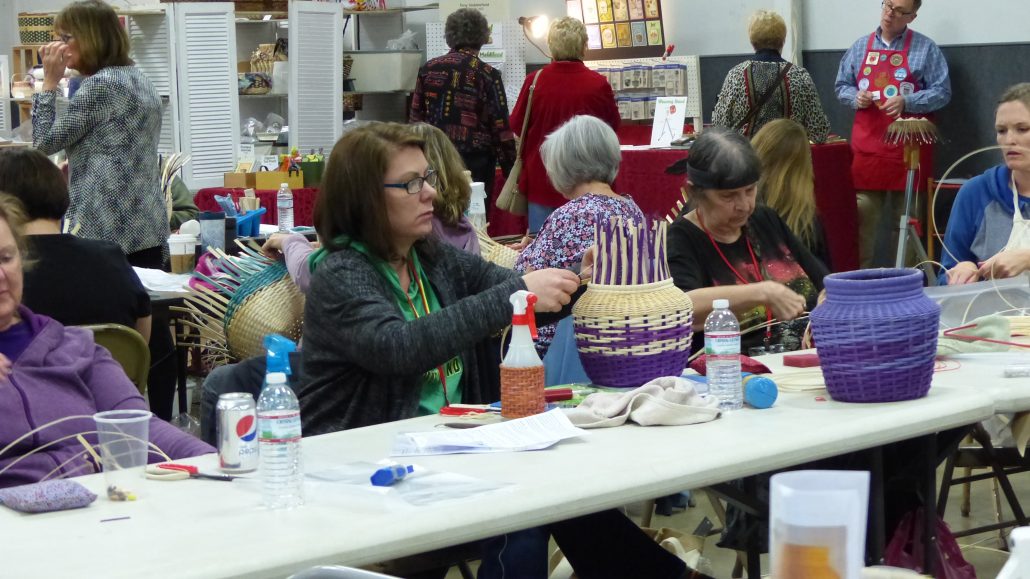 My first class was Faded Dreams.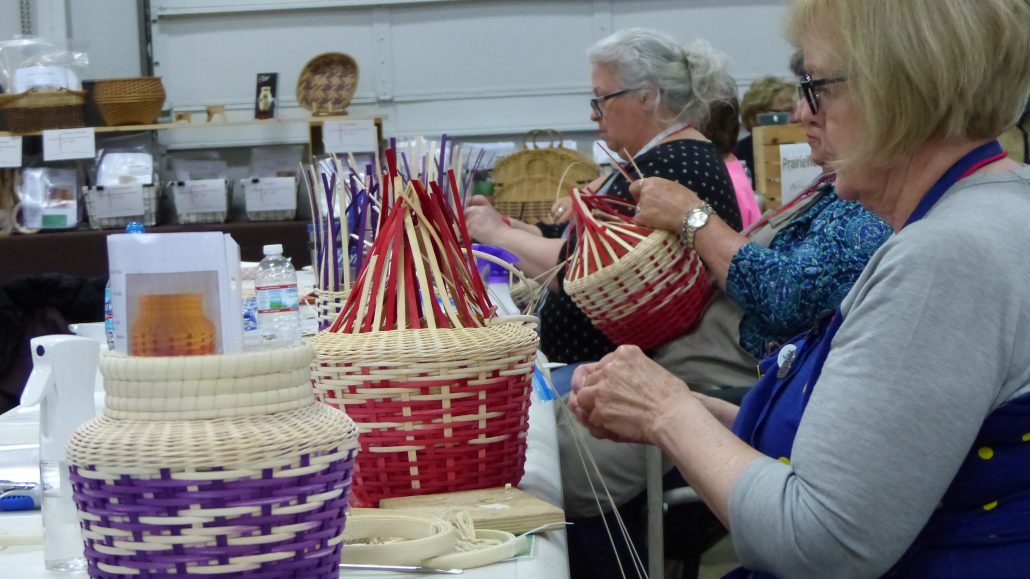 This class is always fun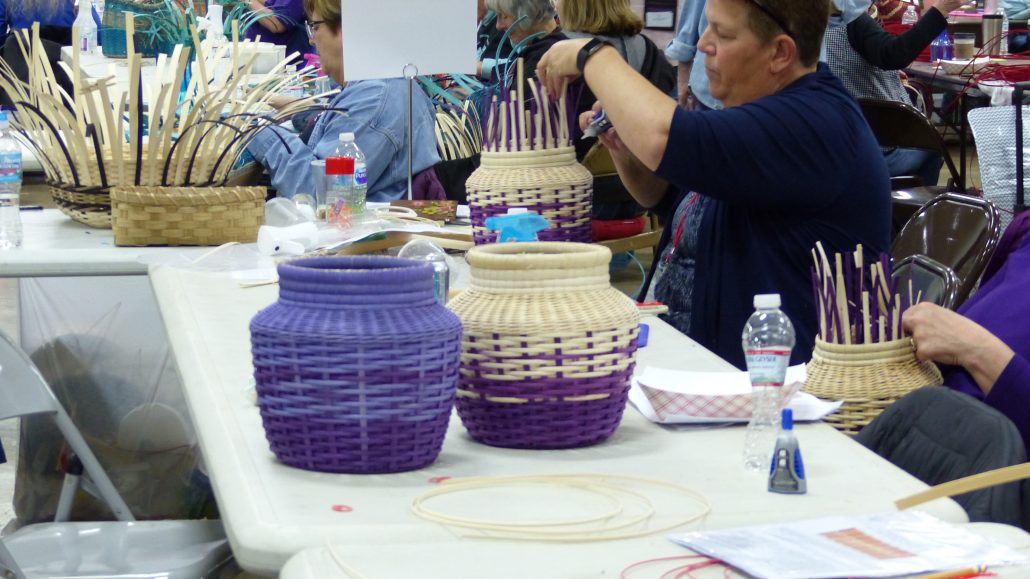 and everyone's basket turns out beautiful! Faded Dreams: one step left – over dyeing, half the fun!
I know these are pictures of my classes, but take a close look at all the people and activity in the background.  Teachers and vendors and weavers.  So.Much.Fun.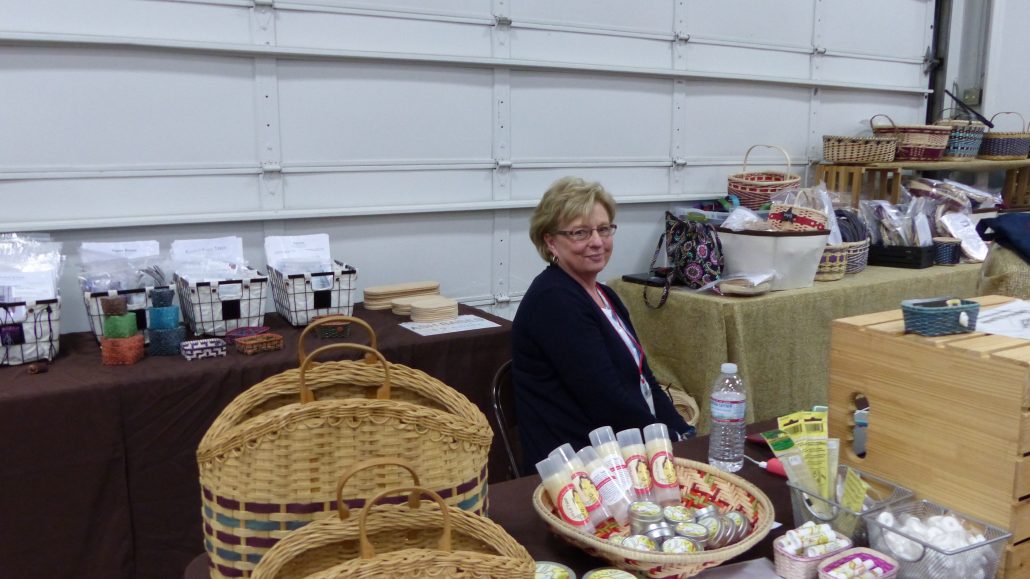 My friend Kris came with me and ran my vending booth.  I don't know what I would have done with out her!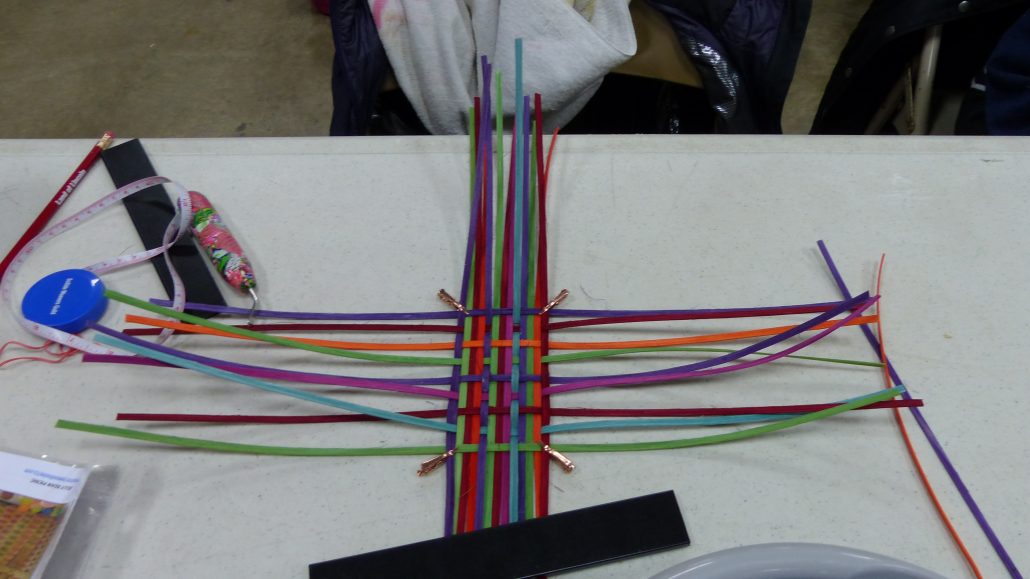 My second class was the Jelly Bean Picnic.
I love these two photos: progress – from base to the first rim.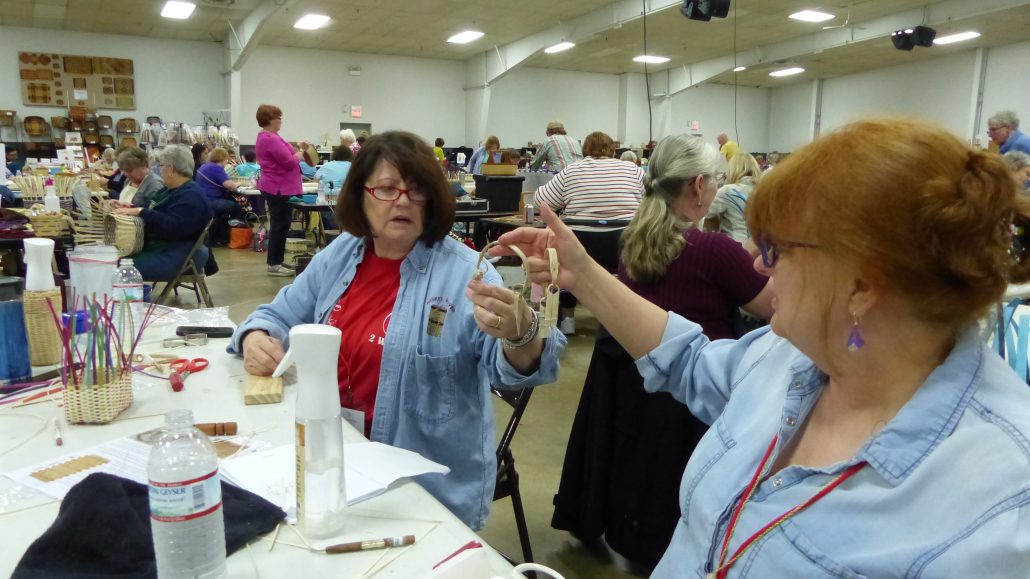 Student helping students 🙂
 and look – the Jelly Bean Picnic is finished! What a sweet little baskets and each one turned out lovely.
I did teach one more class, Braided Muffin Basket.  Students had an assortment of colors to choose from, as well as design choices; and everyone's basket turned out beautiful. Unfortunately, with all the hustle and bustle I forgot to take pictures :(.  Sorry folks.
And then we were packing up, loading the vehicle and heading home. Time flies when you are having fun!
Check out the Stateline Friends website [www.statelinefriends.com] and consider joining us next year – you will be glad you did!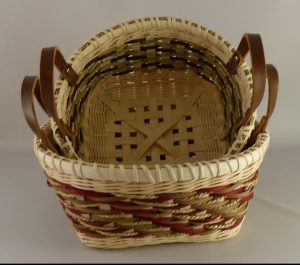 Thanks for reading the Basket Teacher