September was a month of travel … I left home on August 31; my itinerary included places, friends, family and the Columbia Basin Basketry Guild – Tidal Twining Retreat. September 26 and 6000+ miles later, I made it home to find Billy Owens and my husband grilling steaks. Billy taught for my guild the next day. That in a nutshell was the whirlwind of my September. I wasn't sure how much of my adventure I'd share with all of you. After sorting through pictures, I wanted to share everything, but when I started writing the blog it quickly got wordy and long. So I put it on the backburner. Today I decided to post lots of pictures and a few words about my adventure.
We started to play when we got to Alberta.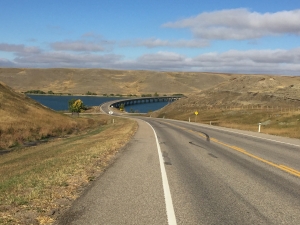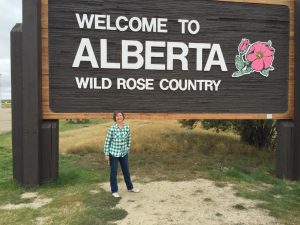 Always nice to get 'home', always a blessing to spend time with family. And, oh how I love the vastness of the prairies.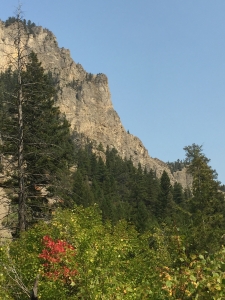 And then we played in Montana. Autumn colors were just beginning to show.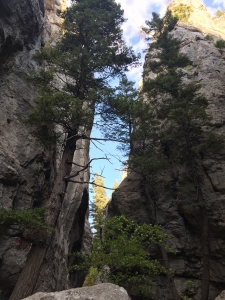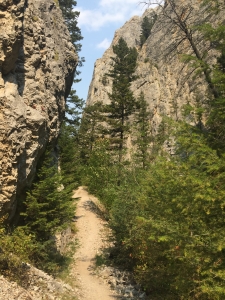 Two beautiful hikes: Refrigerator Canyon and Trout Creek Canyon.
We saw mountain goats and black bear.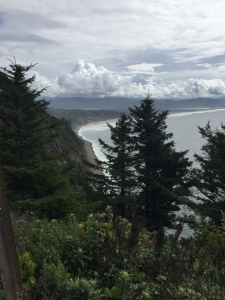 After my husband flew home, I drove to the Oregon coast.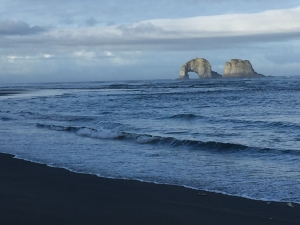 Rockaway Beach – a day to rest and explore.
And then it was time for the CBBG Tidal Twinings Retreat.

Put this event on your bucket list! It's hard to beat weaving baskets with all these wonderful people at a beachside camp.
I taught four classes. On the first evening we made Painted Paper Trays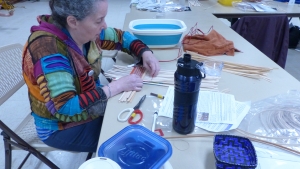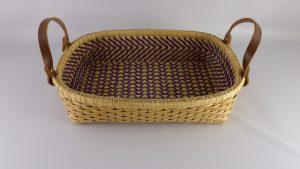 On Thursday we wove the T Tray
There are so many things to learn on this basket and my students were all up for the challenge!
On Friday, we wove Wrapped Up. Another great technique basket.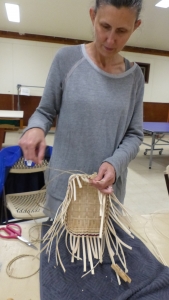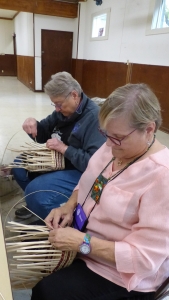 I don't typically single folks out in my blog, but in the photo on the right you will see Pam and Nancy, they spent all five days with me. That probably qualifies them for some kind of special merit award! 😉 Oh, but we did enjoy each other!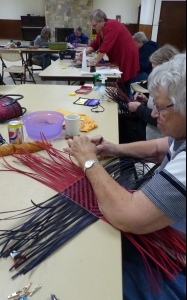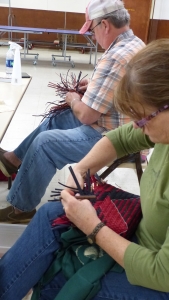 We spent Saturday and Sunday weaving Zoe, a diagonal twill basket.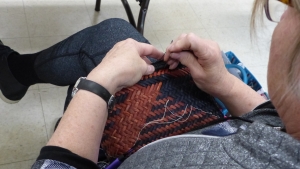 After weaving a 'square' base, we 'turn' the corners and the stakes become the weavers.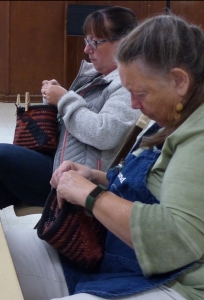 Thats a lot of weavers to control – 128 to be exact.
A worthwhile endeavor, and as you can see, my students were successful!
In addition to classes, the CBBG Tidal Twining Retreat had several other fun events, including auctions, a keynote presentation by Flo Hoppe, the Gallery Exhibit and opportunities to enjoy time with friends.

And then I started working my way east. Mountains, antelope and art – Western Style.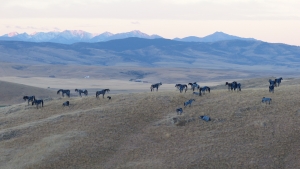 The Bleu Horses, a set of 39 horse installed on a hillside just north of Three Forks, Montana. Artist Jim Dolen.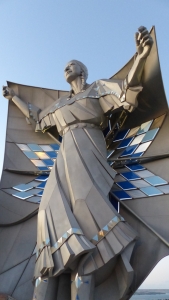 Dignity a 50-foot Native American woman installed overlooking the Missouri River, in Chamberlain, South Dakota. Artist Dale Lamphere.
And then I was home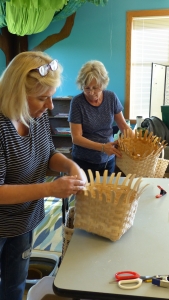 and Billy Owens was teaching white oak basketry for my local guild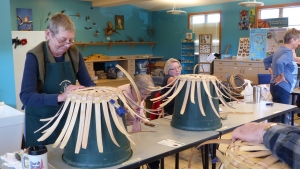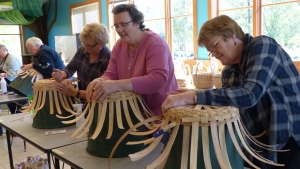 You can tell everyone had a great time … and the baskets were beautiful!
And that's it.  It was a wonderful month, full of wonderful people and gorgeous scenery. But oh it is good to be home – it's even better now that I am unpacked and my desk is cleared 🙂
Next up, the Association of Michigan Basketmakers Annual Convention. Life is good!
thanks for reading the Basket Teacher