I haven't been home much … it's September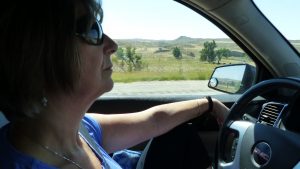 so far I've driven over 4000 miles.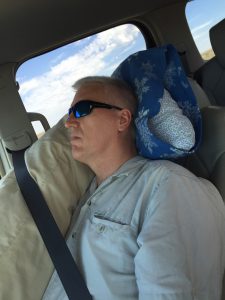 Often I travel alone – but this time my husband joined me 🙂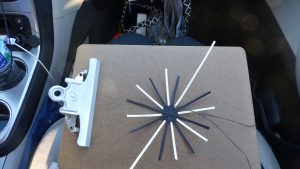 He didn't just sleep – so I got some weaving in.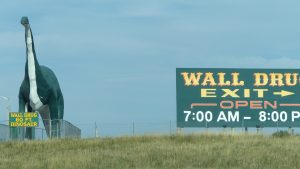 We drove past Wall Drug – been there done that.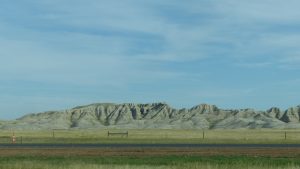 we spent a little time in Montana –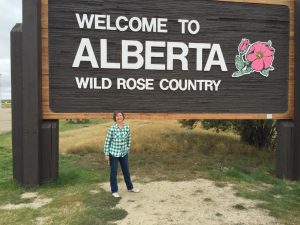 But the destination was home – It was so nice to be on the prairies and even better to spend time with my family. We had seven of nine siblings together!   So.Very.Special!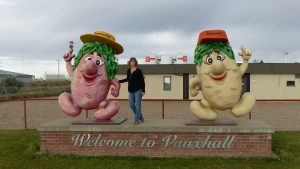 Yup, those are potatoes. The Potato Capital of the West!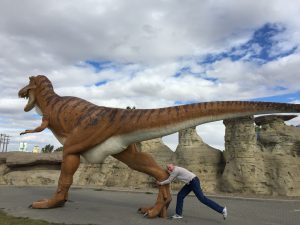 You never know what you will find in Alberta!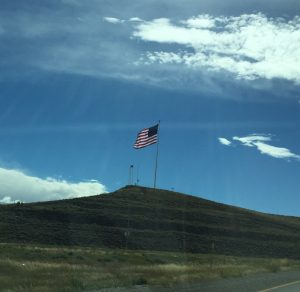 It was a quick visit – and we were back to Montana and mountains
I drove the Beartooth Pass,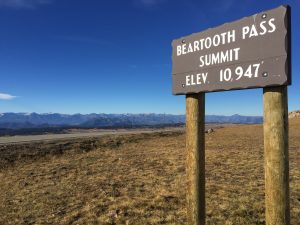 the switchbacks along the side of the mountain were a little crazy – it was soooo high. It was worth it though, the views were beautiful!
And it was pretty amazing to be on top of the world.
Then we drove the Chief Joseph Highway and went through Dead Indian Pass – 8000 feet.
And then we were in the Bighorns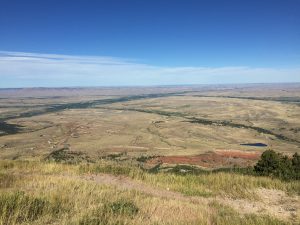 I love this spot – high in the Bighorns looking over Wyoming.
And that was my week  –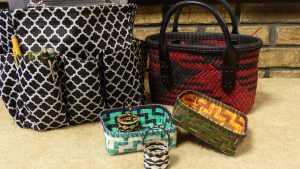 I did weave a little, a few baskets, but mostly I visited with people I love dearly and I drove.  It was good.
It was good to be home, but it was a short stay-  I'm back to being a Basket Teacher.  This week, I am off to the coast of Oregon for the Columbia Basin Basket Guild's Fall Retreat.  Hope to see some of you there!
Thanks for reading the Basket Teacher