I have spent most of the last several weeks in the studio, avoiding our wet, cool summer and the mosquito filled woods. It's fine with me, the studio is my happy place. I have been weaving, writing proposals and patterns, filling kit orders, working on a tutorial, finishing baskets, playing with paper and dyeing reed. Last week, I updated my Teaching Schedule, adding in the beginnings of my 2018 class schedule. So much to do and so many baskets to weave.
Here's a peak at some of the new baskets I have been weaving and will be teaching soon: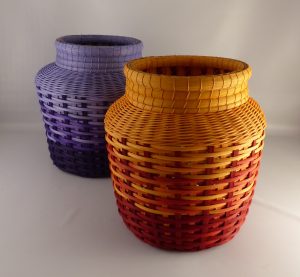 Faded Dreams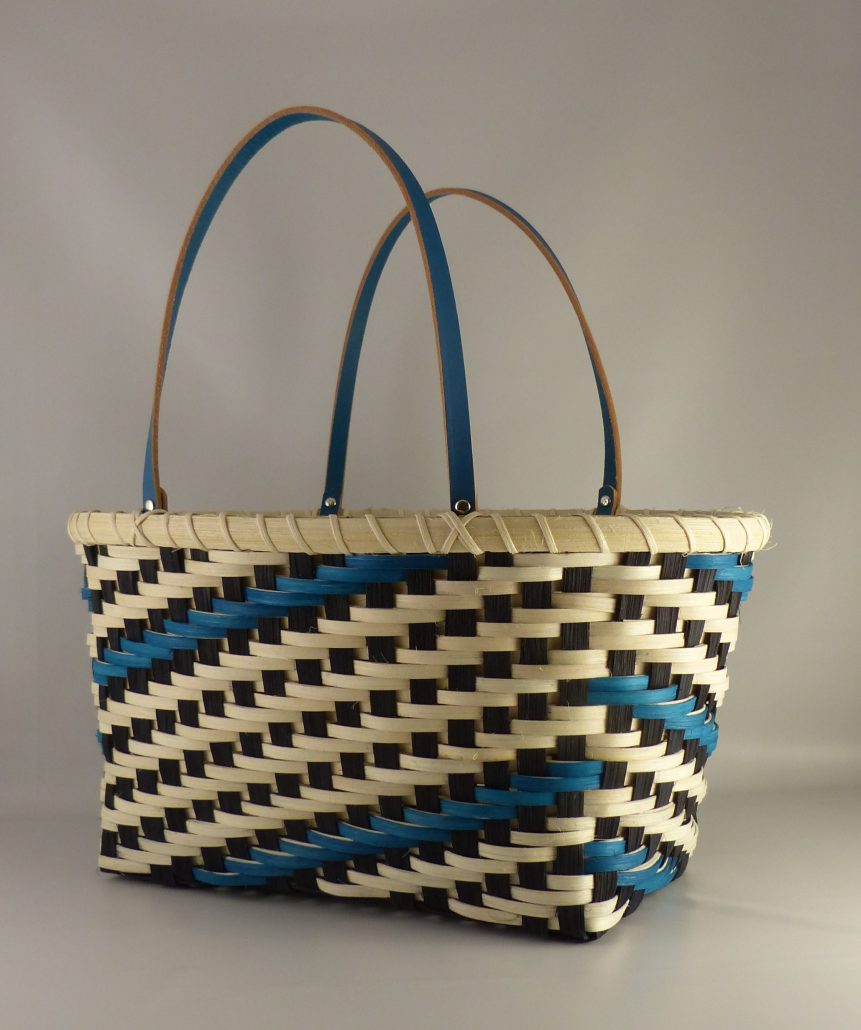 Strata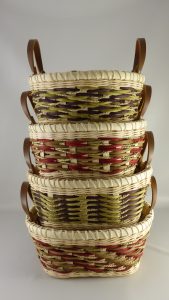 Braided Muffin Baskets
Paper Boxes
Beach Bum
I will be teaching these baskets when I am out and about in 2018!
And I have a few other new baskets…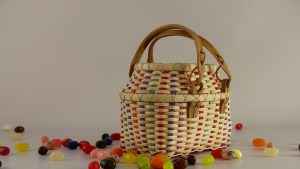 Jelly Bean Picnic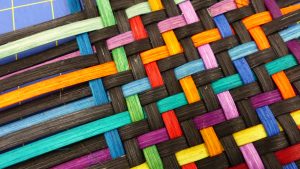 And some of you asked what this basket base became… well here it is
Aurora Borealis
And when I relax, I have been playing with paper – maybe you saw some of my Facebook posts and one of the basket projects I am working on: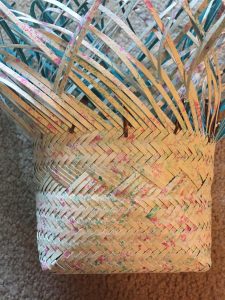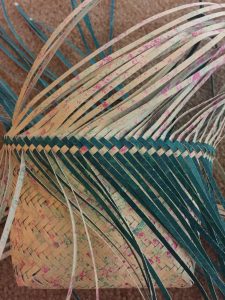 Playing with 288 1/8″ stakes and double wall diagonal twill!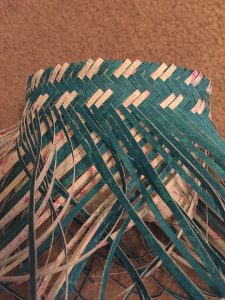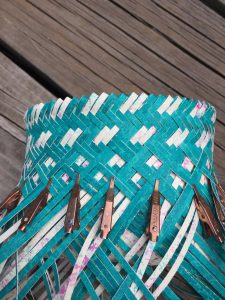 So many fun techniques.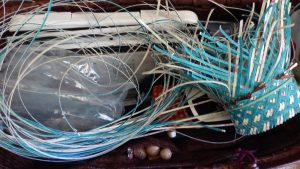 I haven't had a chance to finish it – but it is in my 'play' basket and I am hoping to finish it soon – I will post pictures.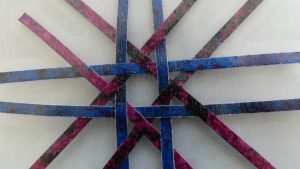 I think I am hopelessly addicted to weaving with paper…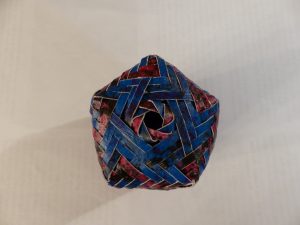 I. Just. Can't. Stop.
And that's what I have been doing this summer … what are you weaving?
thanks for reading the Basket Teacher