Posts
I have spent most of the last several weeks in the studio, avoiding our wet, cool summer and the mosquito filled woods. It's fine with me, the studio is my happy place. I have been weaving, writing proposals and patterns, filling kit orders, working on a tutorial, finishing baskets, playing with paper and dyeing reed. Last week, I updated my Teaching Schedule, adding in the beginnings of my 2018 class schedule. So much to do and so many baskets to weave.
Here's a peak at some of the new baskets I have been weaving and will be teaching soon: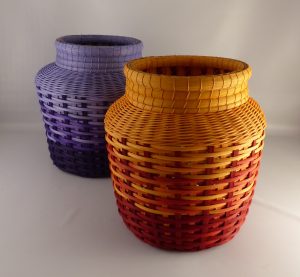 Faded Dreams Read more
This week I will be teaching at Woven Together in Western Kentucky Retreat.  It is a great basket weaving retreat in a beautiful location.  I will also be teaching two of my newest baskets, Whispers and Wrapped Up; which means I am also releasing the patterns.
Whispers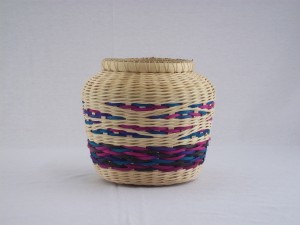 Read more