We had such a wonderful time in Camden, Tennessee with the West Tennessee Basket Guild.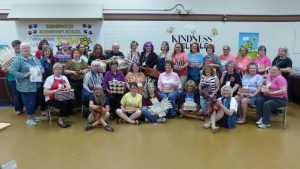 We set up shop, they picked out kits and we were off –
weaving,
counting,
and more weaving.
So many baskets!
So much fun!
Progress!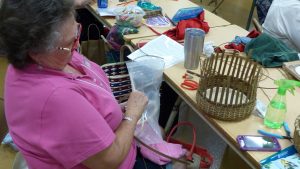 I loved watching all the baskets grow and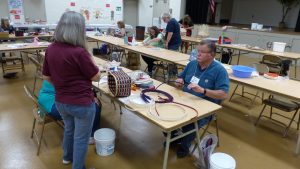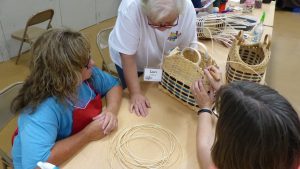 the participants enjoy each other's company.
What a great group of  basket weavers!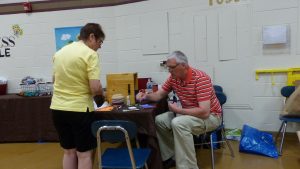 My husband Ralph came with me, since I was still recovering from pneumonia.  It was good to have his help.
We so enjoyed our time with this group! They were kind and patient with my coughing fits and lack of voice. They waited patiently for my assistance and, in the meantime, reached out to help the beginner weavers. And they graced us over and over with their southern hospitality and helpfulness.  I'm pretty sure we all had a good time.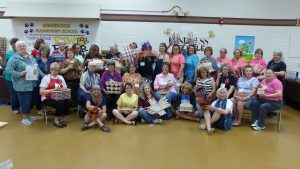 Thank you so much for inviting me to teach at your Weave In!
and thank you for reading the Basket Teacher