Yep, still here.
Four weeks ago we left to go on a family vacation, west to Montana and Alberta. It was a good trip …
I got a little work done while we drove through South Dakota. (Yes, those are new designs.)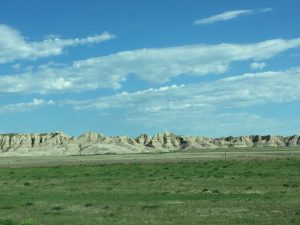 We zipped passed the Badlands.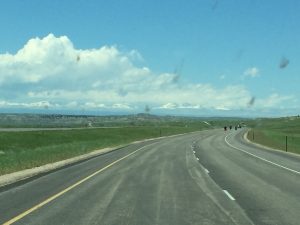 And soon we were seeing glimpses of the Rockies.
So beautiful.

And those clouds were full of snow – I know I drove through it!
We did a little relaxing, we did a little hiking.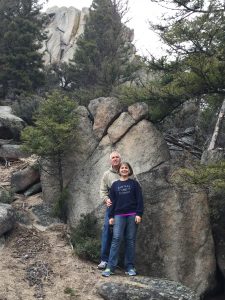 The weather was cool, even had snow over the next ridge,
but the spring wildflowers were bright and beautiful.
After a week of play in Montana we drove north to Alberta.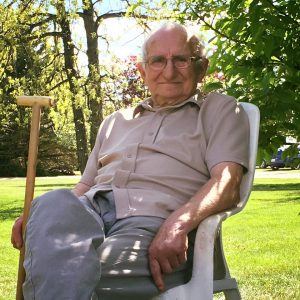 for my Dad's 85th birthday party.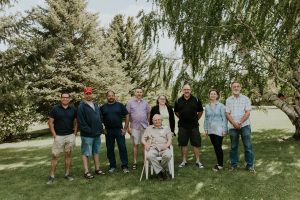 And here we are – Dad and his eight surviving children (eight of ten).
(A big thank you to my niece, Rachel for her beautiful family shots. Wingtips Photography)
And the larger clan:  Dad, children, grandchildren, great grandchildren and spouses.
It was such a rare treat to be all together.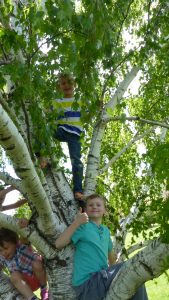 Great grandchildren got to climb trees and get to know each other.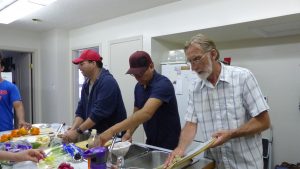 We cooked together, we ate together and we cleaned up together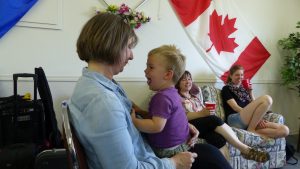 And we relaxed and visited and played – in my "home and native land!"
And then we headed south again…for a few days with my children and grandchildren
We stopped to play at Writing on Stone Provincial Park in Alberta.
We, 9 adults and 10 children ages 2-8, climbed Mount Helena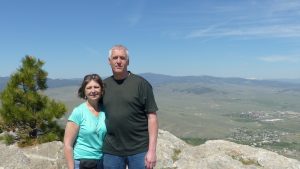 It was a warmer day 🙂
We hiked, we played in the woods –
and what could be better than playing in a mountain stream with all of your cousins!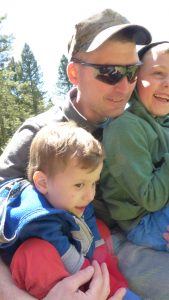 It was so good to hang out together.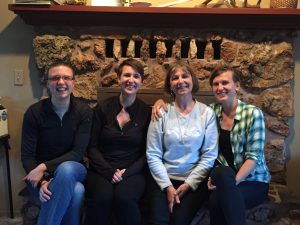 Me and my girls.
We all had so much fun –
until I got a virus, which turned into pneumonia. We had several more days of activities planned, but needless to say, I was not involved. We drove home slowly – I slept and slept and slept. It was good to get home.
And this is why my two week blogging break became three and then four weeks… but I am happy to say I am catching my breath, recovering my voice and napping less each day.
Despite pneumonia, it was a special vacation –
a wonderful time with people I love dearly in the most beautiful place.
Next week I hope to report on my time with the West Tennessee Basket Guild. I have two more events in June – I'll tell you all about them – and then it is time for me to slow down. My goal is to get my event travel down to 6- 8 times a year. The plan is more time to blog and weave, more time with family and more down time.
thanks for reading the Basket Teacher