This week I am in the dye room. Last week it was hard to stay inside and cut kits with temperatures in the 70s,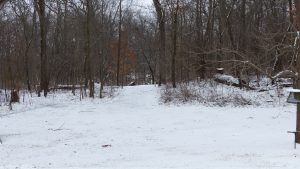 so when it snowed over the weekend I thought I wouldn't be tempted to head outside.  However,
 this morning the snow was gone.  It was tough – but I stuck to it and headed to the studio.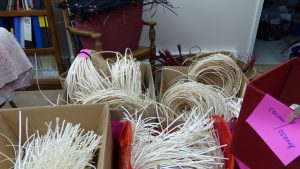 Did some sorting and cutting,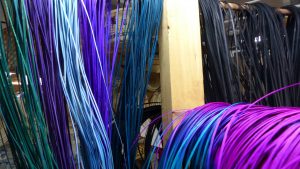 then dyed blues, purples and black. The colors were beautiful!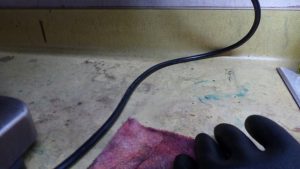 What dyeing has done to the the surfaces in the dye room -not so beautiful.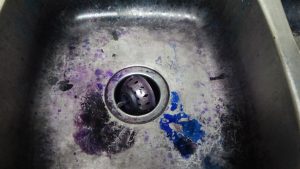 I am pretty sure that at one time this stainless steel sink was shiny and unstained. This is something I don't remember and, in case you were concerned, I have no plans to use any elbow grease to restore it. Today it has hints of purple and blue, tomorrow it will be a strange hue of orange and left over blues. Every time I dye its a new color. 🙂
Tomorrow it is back to the studio and the dye room. Hoping for it to be an orange and brown sorta day. Who knows I may get to the red! And I hear I won't be tempted to go outside – it is supposed to snow. :-/ March, it seems, will be coming in like a lion.
And next week? Well, I am expecting several UPS deliveries so it may be a while before I get out of the studio. In fact, it may be a while before I do much more the cut and count. But hey – I like what I do and the purples I dyed today were absolutely beautiful! And just in case you are wondering what my dyeing technique is  – you will find it here:  Dyeing – my Way
Thanks for reading the Basket Teacher