Coming home from the Association of Michigan Basketmakers Convention marked the end of my 2016 travels. I am home for a few months – it really is a wonderful thought! I have so many pictures in my head to weave!
Unfortunately, I started my season of home with a severe case of laryngitis – imagine ten days of me with no voice. 🙂  Now that the fever and chills are past and my voice has returned, I am back to having more things I want to do, then time to do them in!  I already have three new baskets in process and … but yesterday was a glorious autumn day and  I just couldn't stay inside. So I moved my 'studio' to the deck.
I brought some freshly dyed reed outside to play with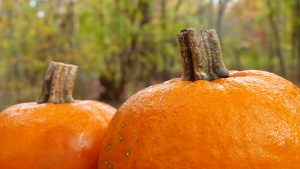 but that didn't last long… the woods kept calling.  So I went to get my camera.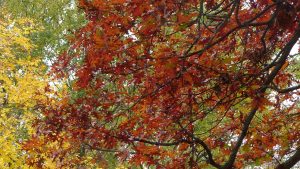 The fall colors are just past their peak, but still beautiful.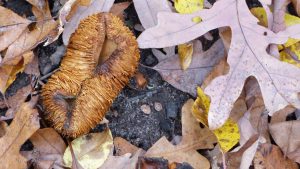 Fall has so much death in it,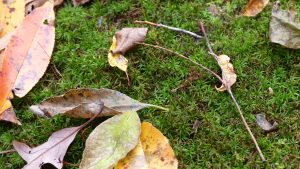 but the mosses and fungi are thriving under the leaves.
After my walk, I took my computer outside and worked on those basket patterns I need to write.
That didn't last long either … I took the baskets for a walk 🙂

Today, I will work on those patterns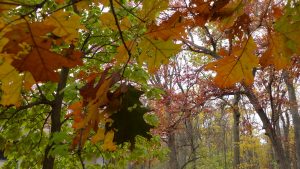 … if it rains.
Thanks for reading the Basket Teacher