Jabez, Kentucky – I heard a local describe it as 'five miles past no where".   It may be that, but it is also a destination for over 100 basket weavers each June.  Many attendees call it 'basket camp';  we eat, weave and sleep – it's pretty wonderful.  I taught four classes, enjoyed  seeing lots of friends and made new ones. Of course I took my camera and took lots of pictures.  I didn't capture the rocking chairs on the porch or the amazing sunsets, but I did get lots of class pictures and …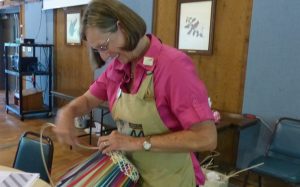 Shirley – laughing. We didn't expect anything else.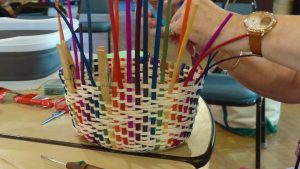 Steppe – rainbow stakes and a two step twill.
Shy Rita – she kept us in stitches!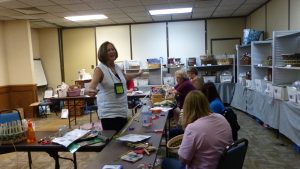 Sharon Klusmann's class
Sandy Bulgrin's class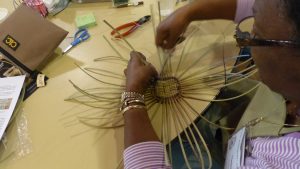 Qoph – in green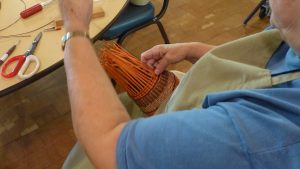 and orange.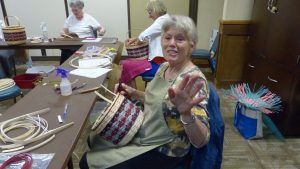 Tika – gotcha!
Gayle Green's Class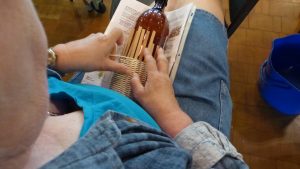 Sakura – weaving,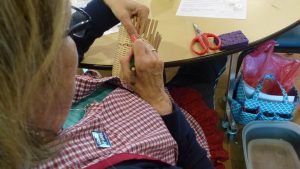 packing,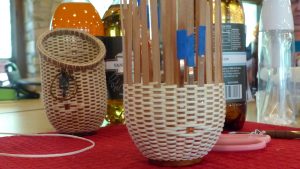 almost done.
Steve Zanger – out of costume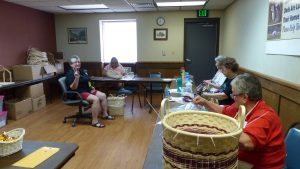 Pam Feix teaching class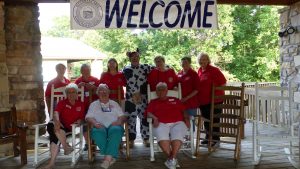 The Bluegrass Area Basketmakers Seminar committee – we call them 'red shirts' – and their mascot.
Yup, you should have been there!
Another event to put on your bucket list – check it out here.