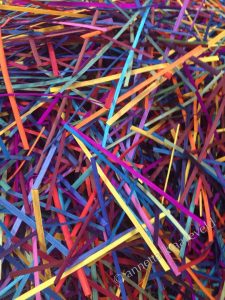 I don't claim to be an expert on dyeing, however over the years I have dyed a lot of stuff (basket related and not), I have used a lot of different dyes – natural, all purpose, direct and reactive, I have dyed natural (protein and cellulose) materials and synthetics, trial and error (failure and success) have been good teachers and I have also done a lot of research. Dyeing is a science; so while there are different ways to dye reed, understanding the science of dyeing will help you have better results.
Whether you use an all purpose dye, direct dye, reactive dye or even a natural dye, I hope you find this article helpful.
WATER
Water is the main ingredient of a dyeing vat and plays a major role in dyeing.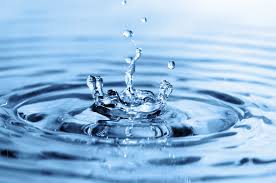 Since it is full of chemicals, getting the water as neutral as possible will improve your dyeing results. If you are not getting good dye results, use pH test paper and a water-hardness test to check your water. Once you have determined the problem, treat the water.
Alkaline water (high pH) – add vinegar to lower the pH,
Acidic water (low pH) – add clear ammonia to increase the pH,
Hard water – add water softener,
Chlorinated water should sit over night in an open container so the chlorine can evaporate.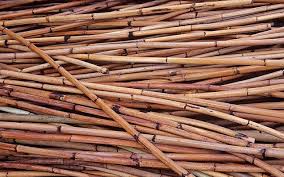 REED
When dying reed or wood for a basket, it is important to remember that both reed and wood are plant or cellulose fibers. Cellulose fibers respond better to dye with a higher pH. [Animal or protein fibers require a lower pH.]
VINEGAR and REED
Adding vinegar to your dye vat will decrease the pH, making it more acidic. Reed is a cellulose fiber, it requires a higher pH for good results. Adding vinegar when dyeing is not necessary or helpful and it may give you poor dye results.
ONLY add vinegar to your dye if your water is alkaline and you need to neutralize it.
Vinegar is not a mordant, it does not make dye permanent on reed (or any cellulose fiber) nor does it help to set the dye or help the dye attach to the reed. Vinegar is more useful when dying animal or protein fibers.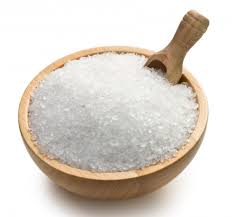 SALT
Salt is not a mordant or a dye fixative, nor does it help to make the dye more permanent, however salt is very helpful in the dye process. The reed and the dye both have a negative charge, so they repel each other; salt reduces the electronegativity of both the reed and the dye, helping the dye associate with the reed.
It is important to note that though the salt helps the dye and fiber associate to each other, unlike a mordant, salt is not permanent, it does not 'fix' to the dye or fiber; it does not help with color fastness.
When using salt with a direct dye, dissolve dye in water, then add salt. Salt can make the dye less likely to dissolve.
Most professionals suggest using non-iodized table salt or pure pickling salt for use in dyeing at home, sea salt is considered less pure and not recommended.
MORDANTS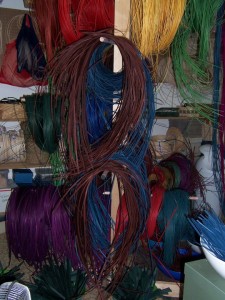 A mordant is an ion (most often a metal ion) that attaches to the fiber – the dye attaches to this ion. A mordant is 'fixed' to the fiber and does not wash or rinse out.
Alum is a mordant that can be used with cellulose fiber (reed). Tannic acid, or tannin, is a metal free mordant that can be used on cellulose fibers. Often alum and tannin are combined when used as a mordant on cellulose fibers.
Direct and all purpose dyes may benefit from the addition of a mordant or fixative. (I will discuss fixatives in Dyeing Reed 101 – Part II )
Okay, that's enough for today. Come back next week and read part II, I'll talk a little more about the chemistry behind dyeing reed.
Click the links to read Dyeing Reed 101 – Part II
and Dyeing Reed 101 – Part III