Dianne Gleixner works out of her studio in Brookfield, Wisconsin.  She has regularly scheduled basket classes at her studio and she also teaches at basket guilds and basket weaving events around the country. A few weeks ago Dianne Gleixner came to teach our basket guild.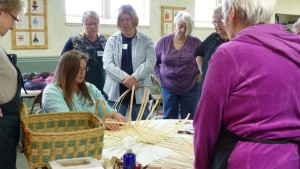 We had the choice to weave either the Checkerboard Storage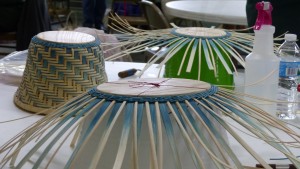 or Arctic Mist, both beautiful baskets.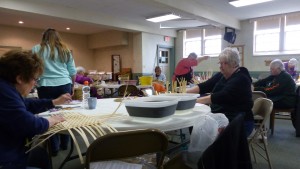 With two classes going at the same time, we kept Dianne busy.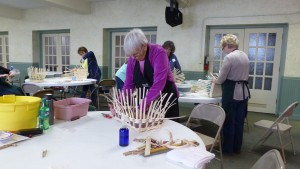 and she kept us on track.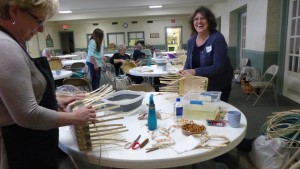 Can you tell we had a good time?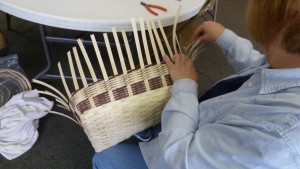 Most of the guild wove the Checkerboard Storage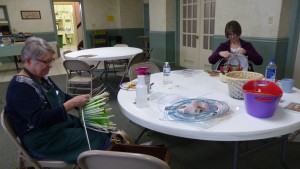 Mary and I wove Arctic Mist.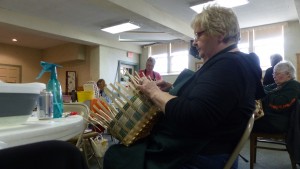 Dianne is a wonderful basket teacher, if you haven't taken a class with her, you really should! We loved having her teach for us.
You can learn more about Dianne, her baskets, her studio and her teaching schedule on her website www.diannegleixnerbaskets.com