Thank you to Cathy and all the volunteers who made the Dream Weavers Convention such a success! So good to see old friends, make a few new ones and watch so many amazing basket classes in action. Thank you to each one of you who took a class with me or stopped by my table at market place!  I appreciate each one of you.
And now a few pictures of the convention in action.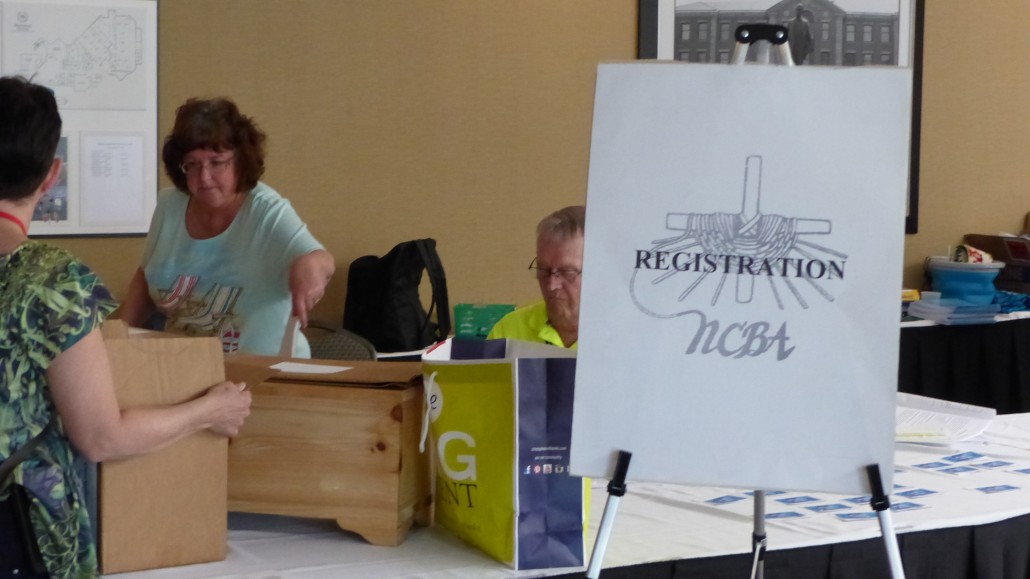 Registration Table
Raffle!!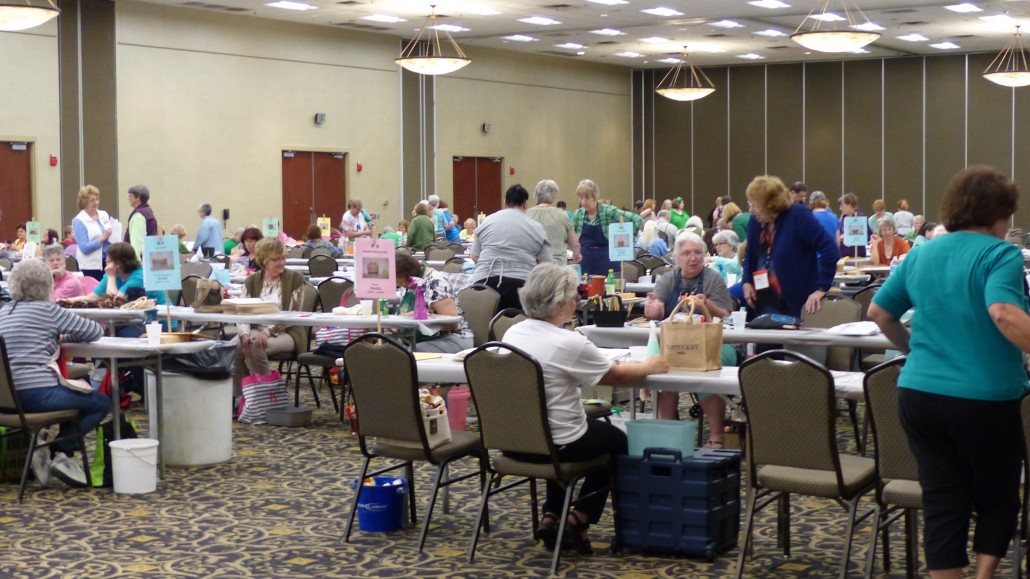 Getting Started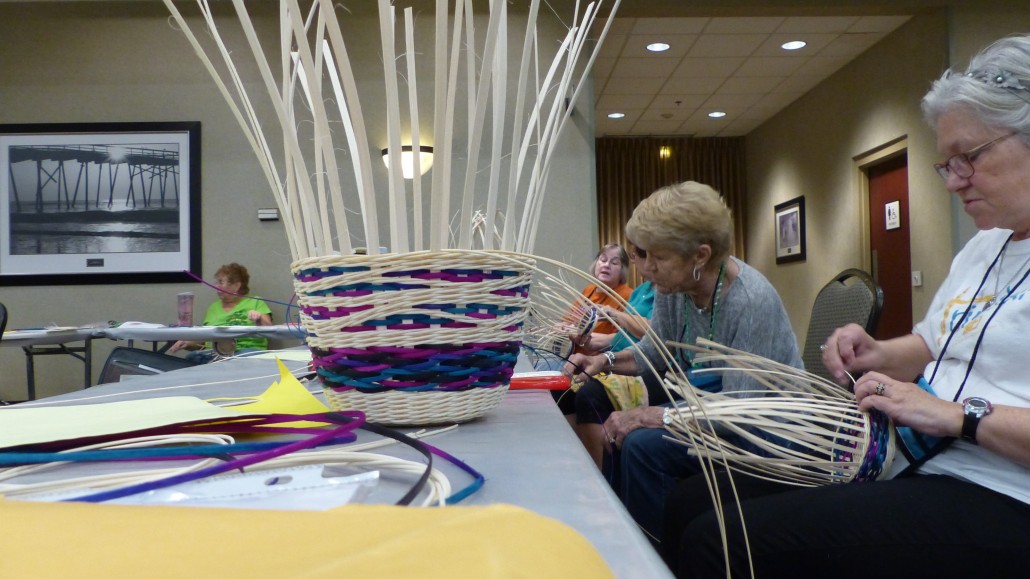 Whispers Class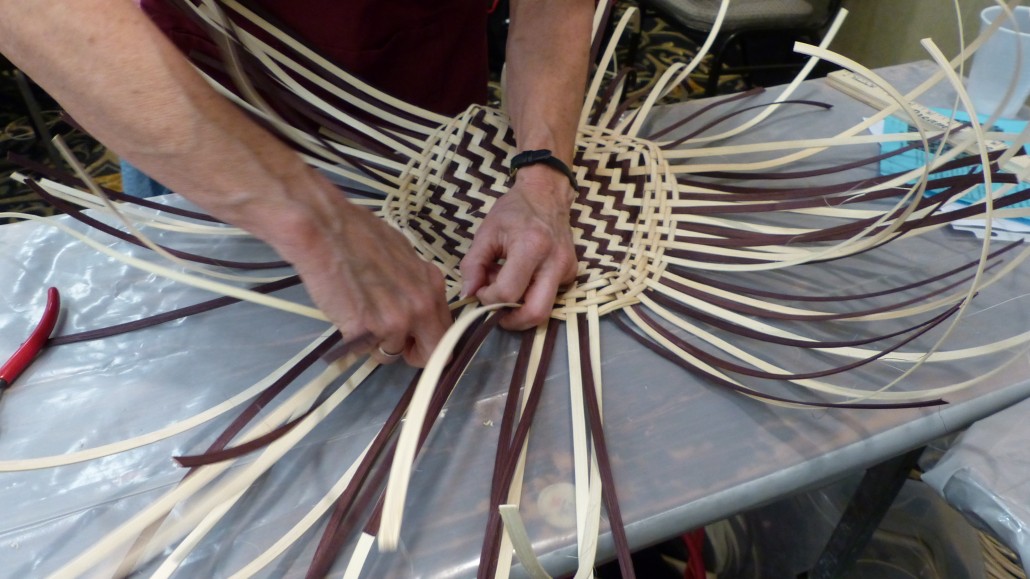 Three Squared Class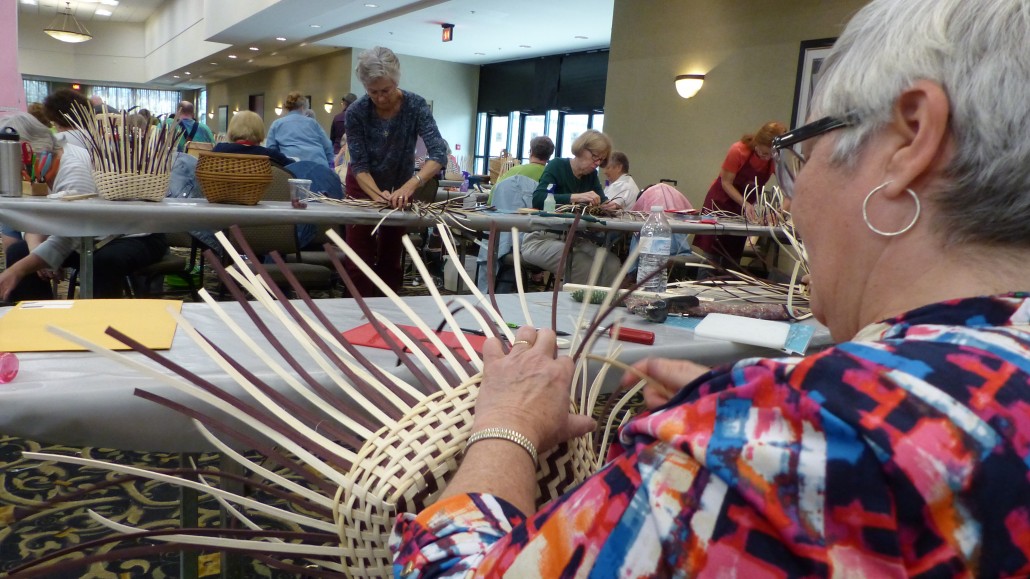 Pattie – for the most part she behaved 😉
Ti Twining three Squared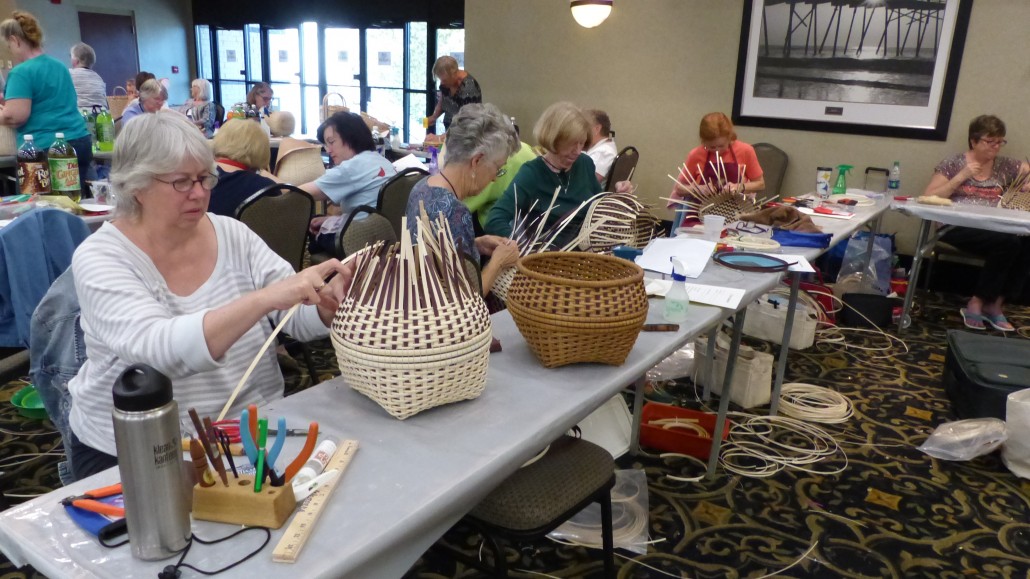 Beautiful Susan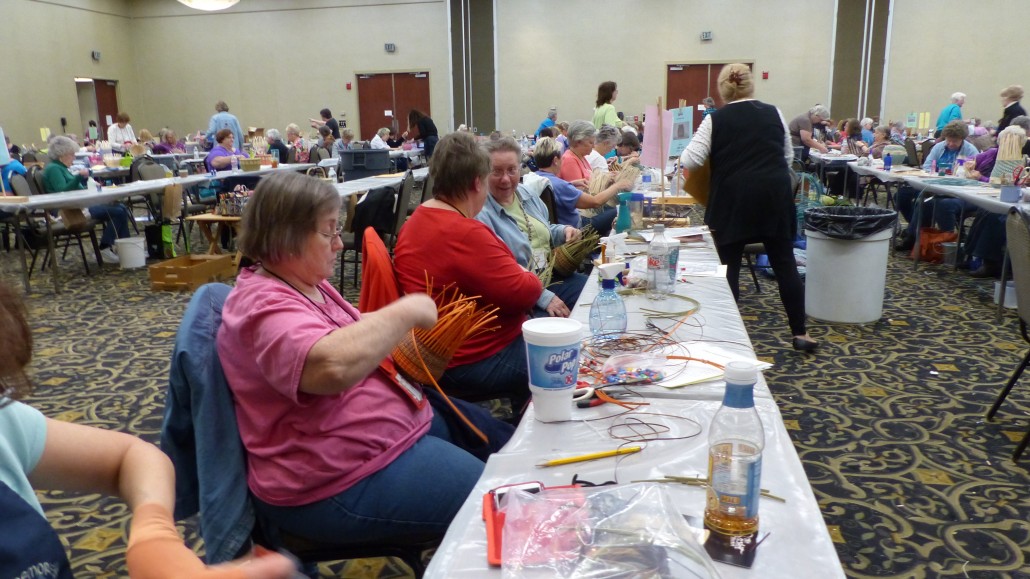 Qoph Class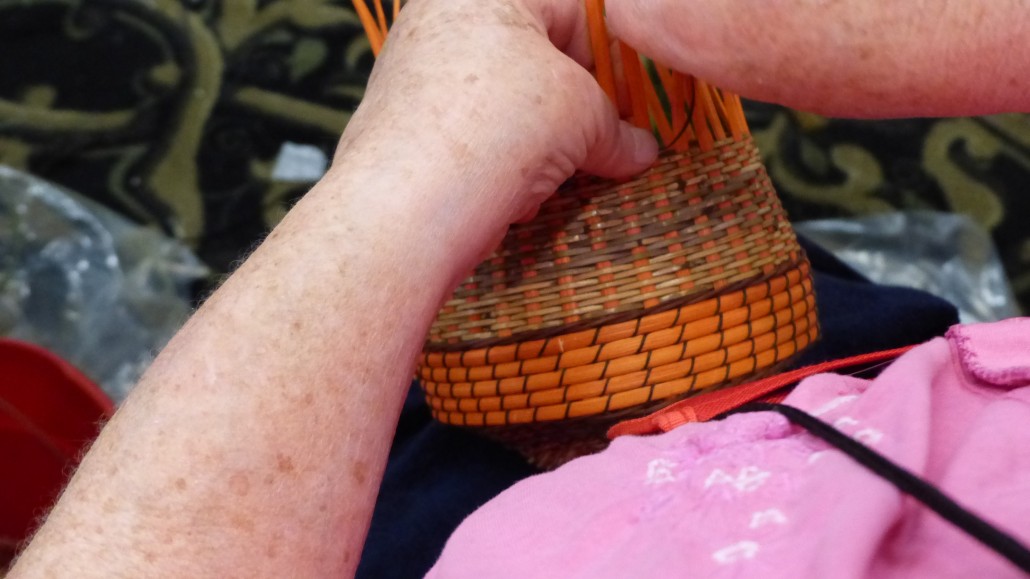 One orange edition of Qoph in a sea of green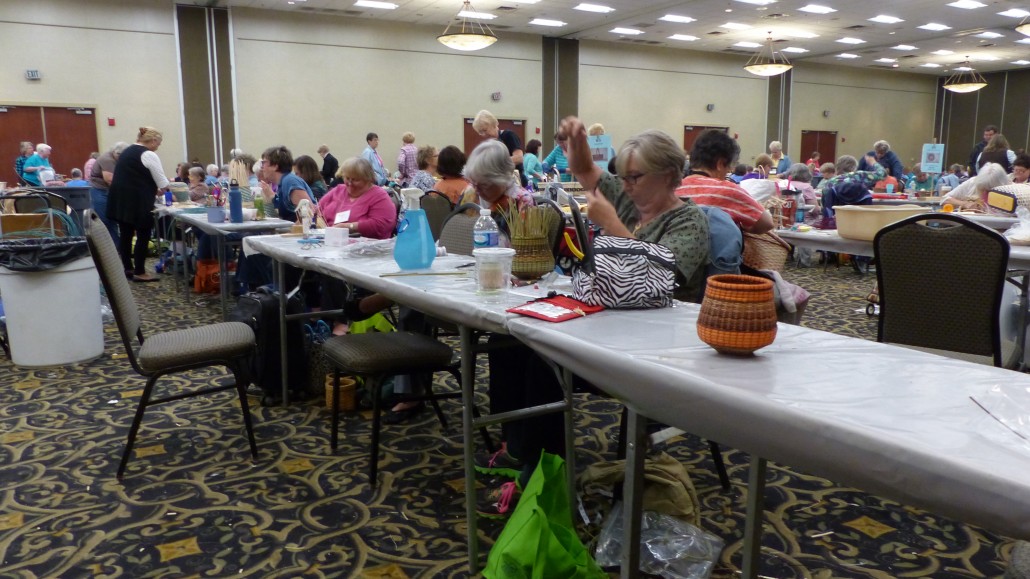 weaving weaving weaving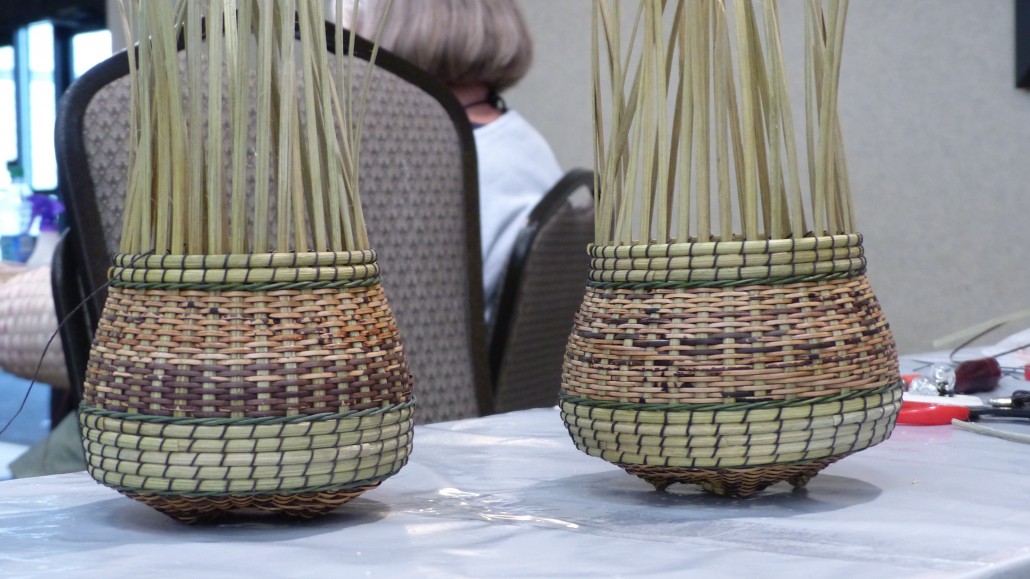 hand shaped, each one different, each one beautiful
Always so much fun to watch my students fine tune their weaving skills.  You all did good! I enjoyed having each one of you in my classes.