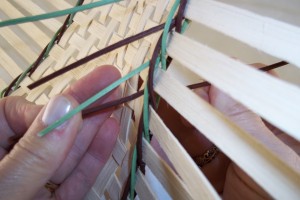 Little by little I am fine tuning my website. This week I added a resource page to my website. It includes an index to my tutorials and a list of basket materials suppliers. This page is a work in progress and I could use your help. I would love to include your favorite basket supplier – send me an email. I have also started a listing of basket teachers by state, as of tonight it's pretty sparse. Please let me know (send me an email) if you would like to be listed or if you have a favorite teacher you would like me to include.
Check out my new Resource Page, I hope you find it helpful.
---
And as my fortune cookie predicted –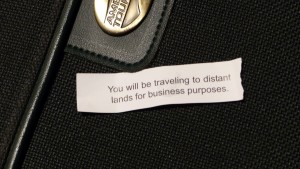 this week I am off to teach in North Carolina. (does North Carolina qualify as a distant land?) Basket conventions are always a lot of fun and filled with old and new friends. And this week, I am hoping a full blown spring will be attending as well. If  you will be at the NCBA convention, stop by to see me. I'm flying in, so I am not vending but I'll be at market place – I'm packing as many new kits as I can into my suitcases!
Next week, I'll post some highlights from the NCBA convention.