The Woven Together in Western Kentucky 2016 Basket Retreat was held last week. The three day event was held at Rough River Falls State Park and Resort, Kentucky, we wove in the lodge over looking the lake. Beautiful!
I brought my camera and took lots of pictures of my basket classes and the event, so today I'll give you a pictorial tour of a great basket weaving retreat.
Carol tending the registration table.  Carol has been co-chairing this basket event for many years – this was her last year. Thanks for all your work Carol … next year you can take classes!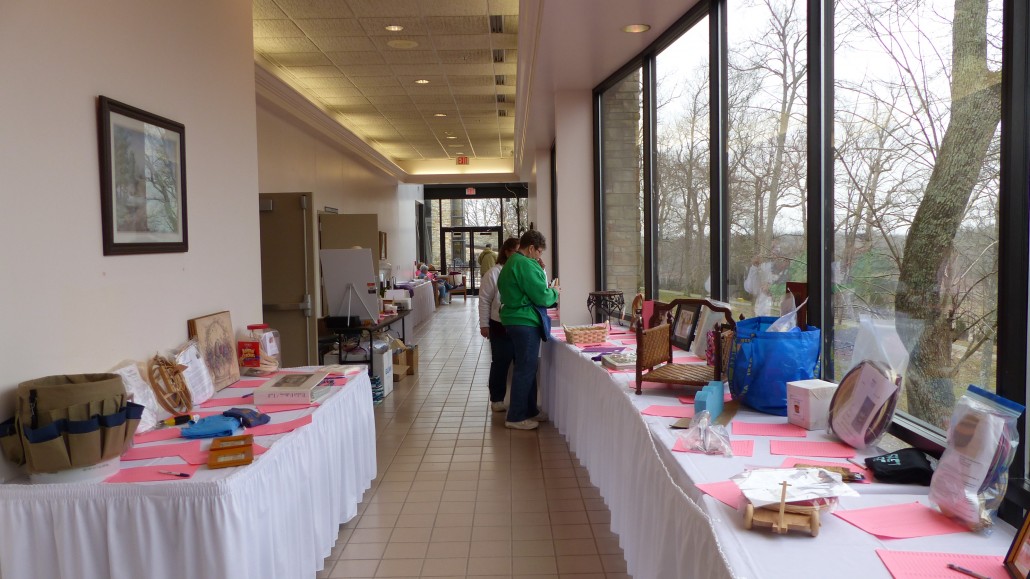 The Silent Auction – we had a few bidding wars.  All I know is Delilah got what she wanted!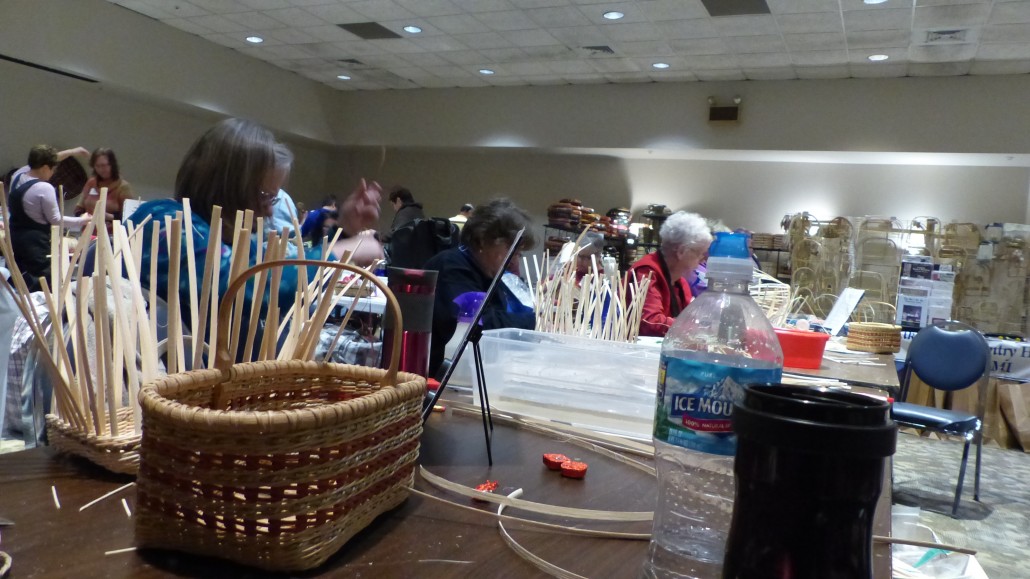 Day 1 – Wrapped Up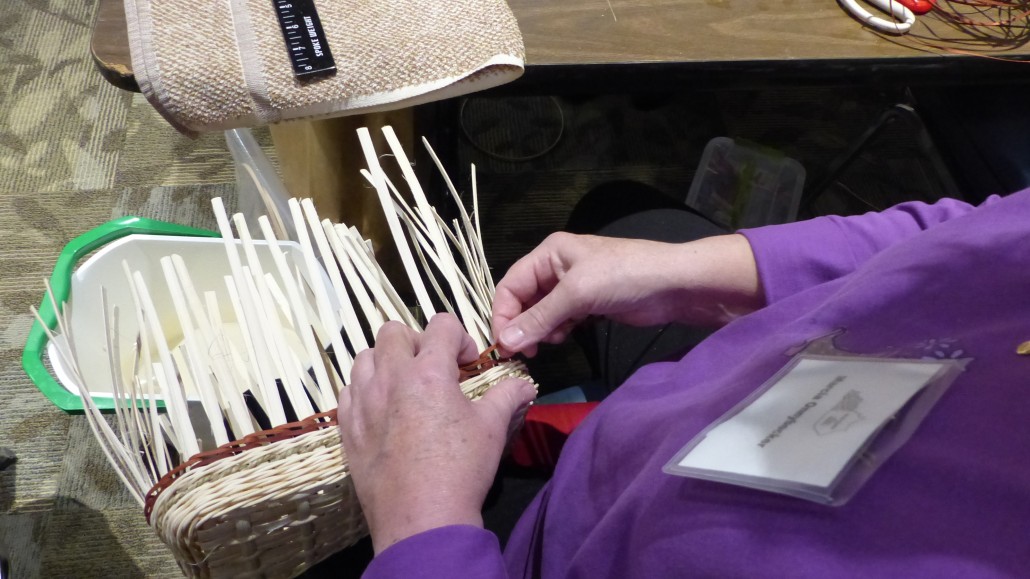 There was a little whining, but it got better as we got to the fun part.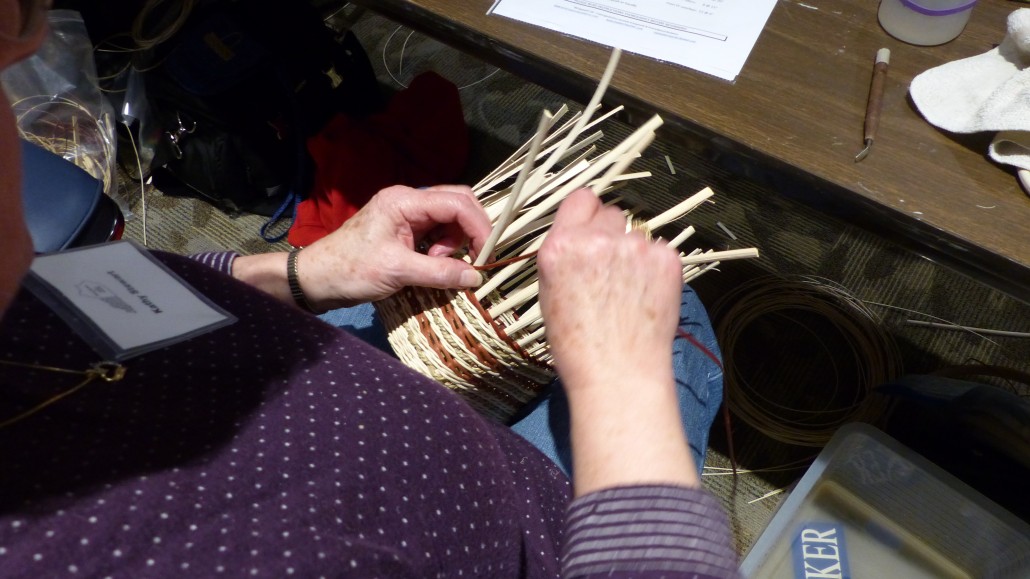 Almost done, yes a few people got there.
 It rained a little, it just added to the scenery.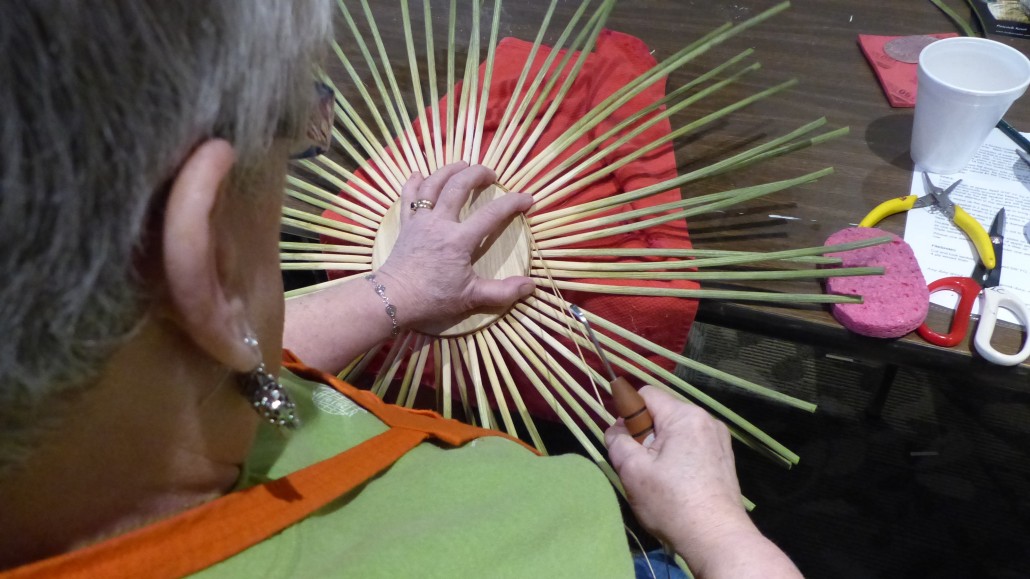 Day 2 – Arisaema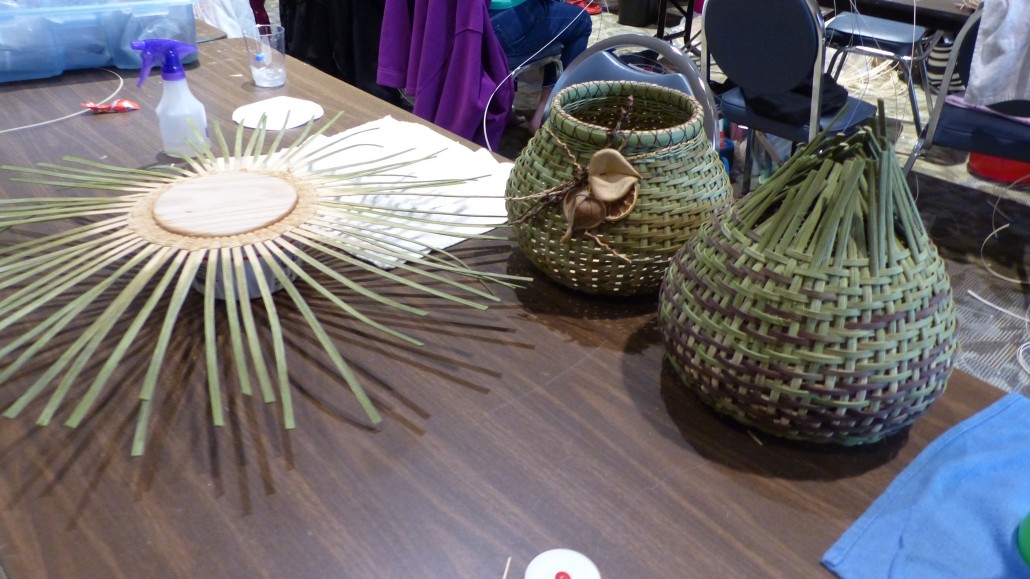 Some were starting and some were finishing.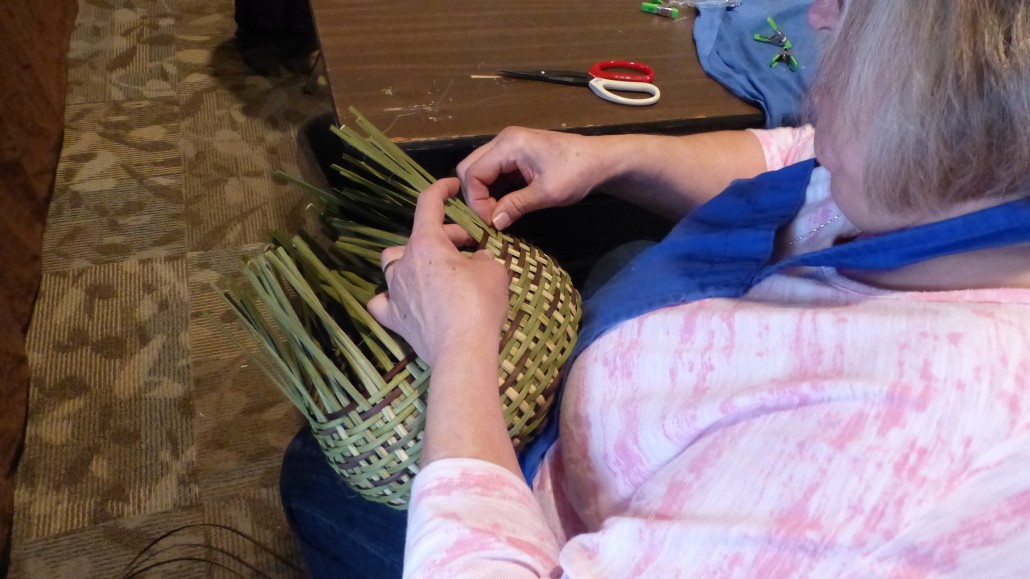 Beautiful!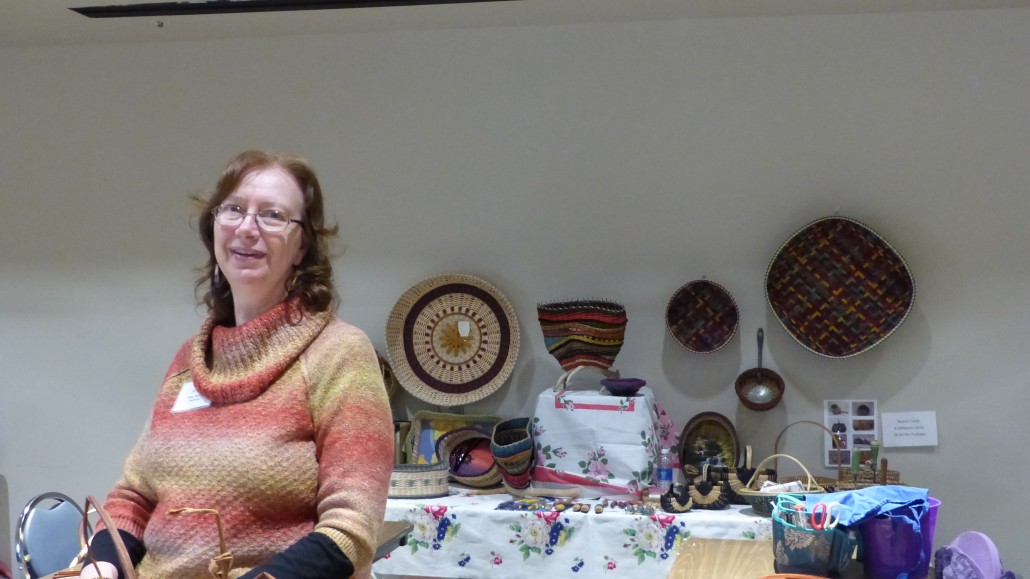 My friend and fellow teacher, Anne Bowers with her beautiful baskets.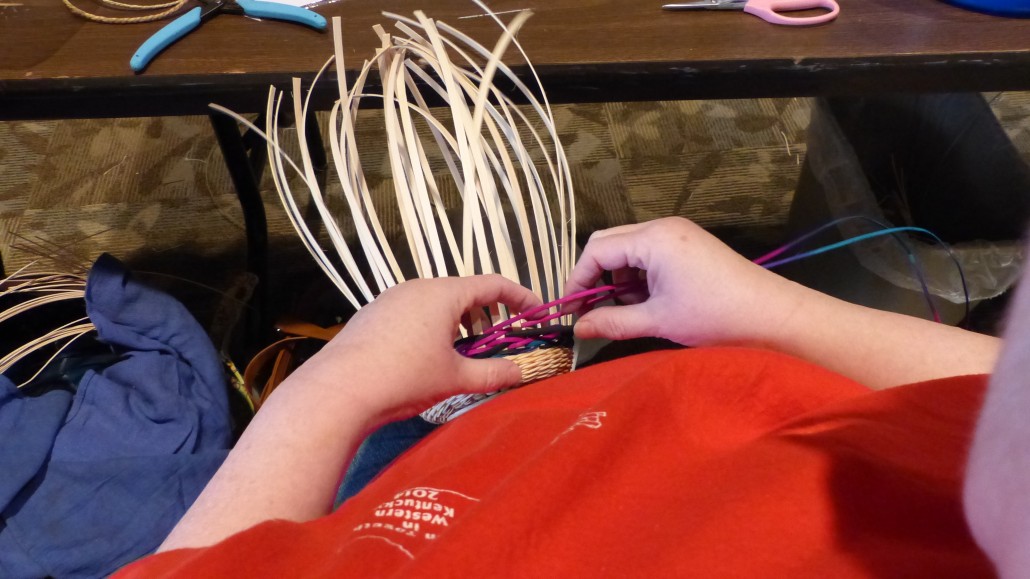 Day 3 – Whispers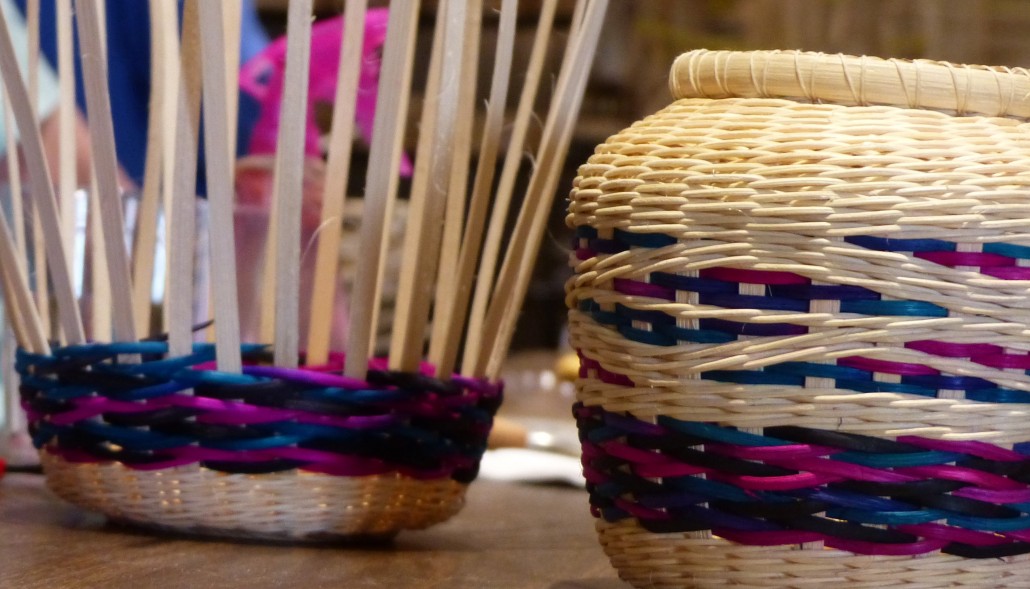 Shaping, Shaping Shaping
Making progress.
Twelve teachers, over a hundred weavers and a whole lot of baskets.  It was a great event in a beautiful location. Thank you Carol, Sharon and all of you who worked to make the event possible.  It was wonderful!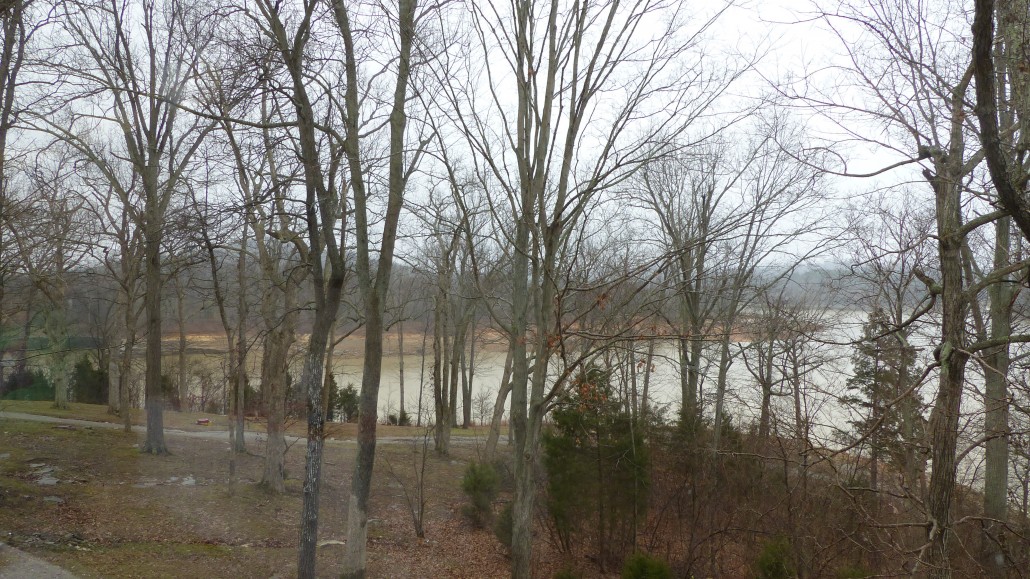 Think about joining us next year – March 2-4, 2017