at the 2016 Texas Basket Weavers Association Conference
Twelve basket teachers and over a hundred basket weavers attended the event – with four days of basket weaving classes several hundred baskets were woven, displayed and enjoyed.
The DoubleTree by Hilton Dallas Near the Galleria provided a great space to for basket weavers to gather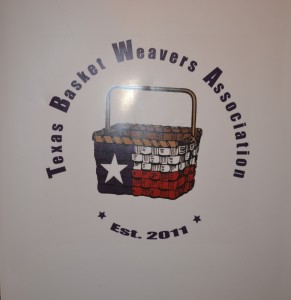 and the Texas Basket Weavers Association put on a great event thanks to co-coordinators Brenda McKinnon and Rebecca Shanks and their host of volunteers.
During the event Brenda McKinnon was interviewed by the Dallas Morning News, they not only interviewed her, they also produced a short YouTube video of her weaving a small basket.  You can find it here –Dallas Morning News visits TBWA.
Big baskets, tiny baskets, willow baskets, reed baskets, black ash baskets, ribbed baskets, antler baskets, cathead baskets – baskets of all shapes and sizes and mediums. I taught four classes: Northern Lights (a miniature basket), Three Squared, Qoph and the Raspberry Tea Basket.
We worked hard, learned from each other, laughed lots and finished most of the baskets.
The Texas Basket Weavers Association is a relatively new organization; they were founded in 2011 and this was their fifth event.  I have had the privileged of teaching at three of annual basket weaving conferences – each once of them well done and a lot of fun.  You will want to put them on your list of basket weaving guilds to watch and basket weaving events to attend. You can learn more about them on their website texasbasketweavers.com. Consider attending their 2017 event in Houston, Texas!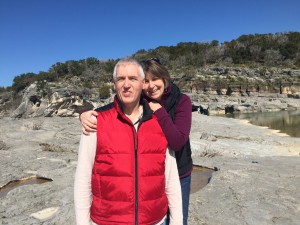 Since Texas has a milder winter than Wisconsin, my husband came along. I did put him to work at the conference, but we took a day to enjoy Pedernales Falls State Park.