An Exercise in Creativity
Last year, ten members of my local basket weaving guild participated in the Mystery Basket Project. It's a great way to encourage creativity. We had several months to weave our project, and I am not exaggerating when I say I stared at the contents of my bag for months before I had my first idea!
In a nutshell here's how it works:
Participants will be given a number when they sign up. Then they will go through their basket, craft and art supplies and put 10 items in a paper grocery bag. This bag is sealed, labeled with the participant's number and given to the organizer.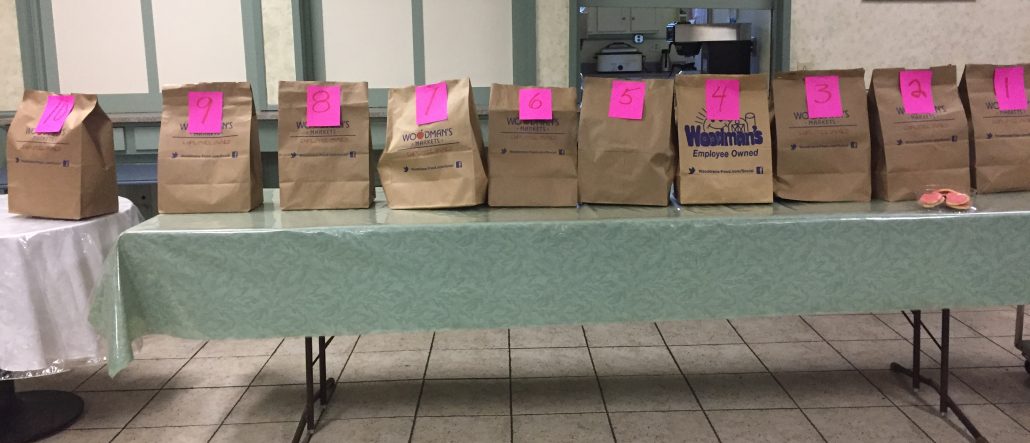 The organizer will then renumber all of the bags and redistribute them. Participants will not know whose bag of supplies they have. To keep it all a mystery, the bag may not be opened until you are home.
Participants will have several months to make a basket using their own materials and at least 6 items from the bag. When completed, the Mystery Baskets are then brought to a designated meeting date and returned to the person who filled the bag.
DETAILS:
Everyone will need to use the same size plain paper grocery bag (or all from the same grocery store) so you can keep the bag owner a mystery.
The basket must be at least 6" x 6" x 6", there is no maximum size. You must use at least 6 items from the Mystery Bag. You can use any number of items from your supplies.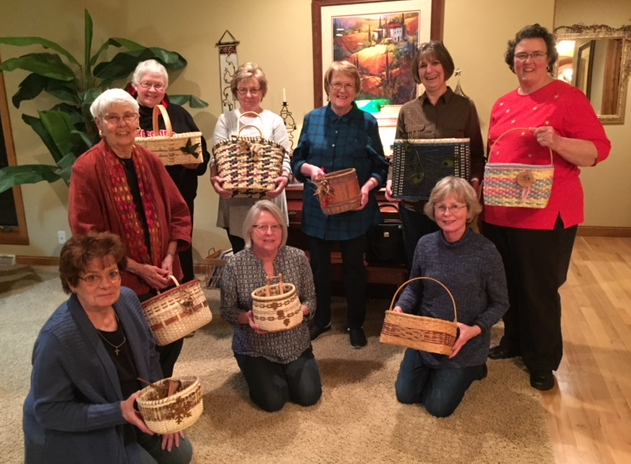 What to put in your Mystery Bag:
Dyed reed, wood, embellishments, natural fibers, handle, fabric, dye, wood base, waxed linen, yarn, beads, paper, wire… basically anything you have ever thought about putting into a basket or have seen in a basket. Be creative and have fun with it.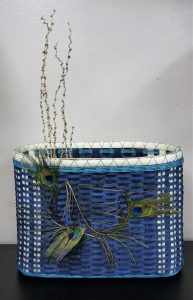 Also remember you are not providing all of the material for the basket- you are providing items to encourage creativity.
---
As you can see all of our baskets were beautiful. The basket on the right is the piece I received back from Roberta. I love it! and I feel honored to have one of her original pieces. I met Roberta when I first started weaving, I am so glad that all these years later we are still sharing this basket weaving journey.
I hope you have fun with this idea.
thank for reading the basket teacher

PS: Looking for another creative exercise for your guild?  Check out our Traveling Basket Project here.