I've spent the last couple of months weaving and writing
and preparing class kits:
dyeing
cutting, bundling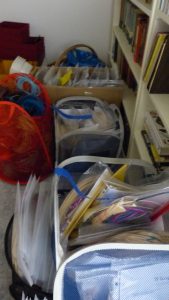 and packing kits…all to get ready so I can do what I love – teach and travel!!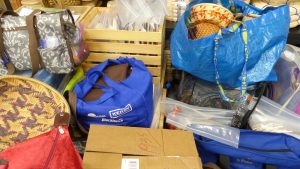 I think I have it all together ….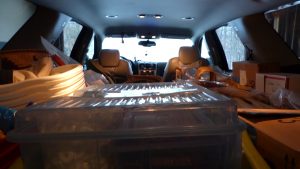 and now my vehicle is packed…. First stop
the Texas Basket Weavers Association 2017 conference … can't wait to see many of you there.
And since we will be in Houston – let's have a little warm weather and sunshine for us northerners okay 😉
thanks for reading the Basket Teacher