Well, October has come and gone. My month started with a trip west to see family. The Bighorns in Wyoming were snow covered, brilliant colored aspen and birch trees  lined the valleys in Montana and the sugar beet harvest was in full swing in Alberta. I was thankful for clear roads and time with people I love.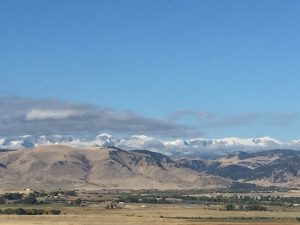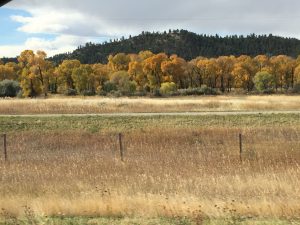 Then it was home and time for October classes. First, I spent a day in Ripon with some Wisconsin weavers. We were weaving two baskets, Twizarr and Wrapped Up. We had a great time, but before I knew it the day was over and I hadn't taken any pictures (!!)
so I took a quick shot of a few students. Thanks for having me up – great students, delicious food, and colorful, beautiful baskets.
And then I was off to the Association of Michigan Basketmakers. This year the event was held at Shanty Creek Resort in Bellaire, Michigan.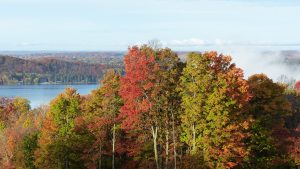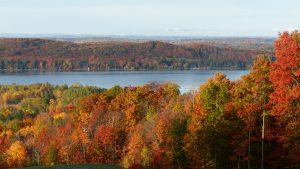 What a beautiful time to go to northern Michigan; the colors were amazing! We wove for five days looking at that beautiful view!
For the first two days, we worked on Zoe.  Everyone worked hard,
learned a lot and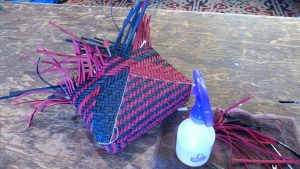 made a beautiful basket.
On Friday, we wove Three Squared. We had fun with the 3/3 twill, played with lattice work and
learned a whole lot about weaving a cathead base. What a great class!
Then we made Pinwheels, another cathead base. Students had two color choices, Spring or Fall, all of them beautiful.
Lots of work, but so worth it. Beautiful baskets ladies!
On the last day, we wove RiverWalk, a sweet little black ash basket with
cute little legs. A perfect little basket to weave at the end of a wonderful basket weaving week!
Thank you to the Basket Weavers Guild in Ripon, Wiscosnin for inviting me to your guild. And thank you to the Association of Michigan Basketmakers for another wonderful basket weaving convention!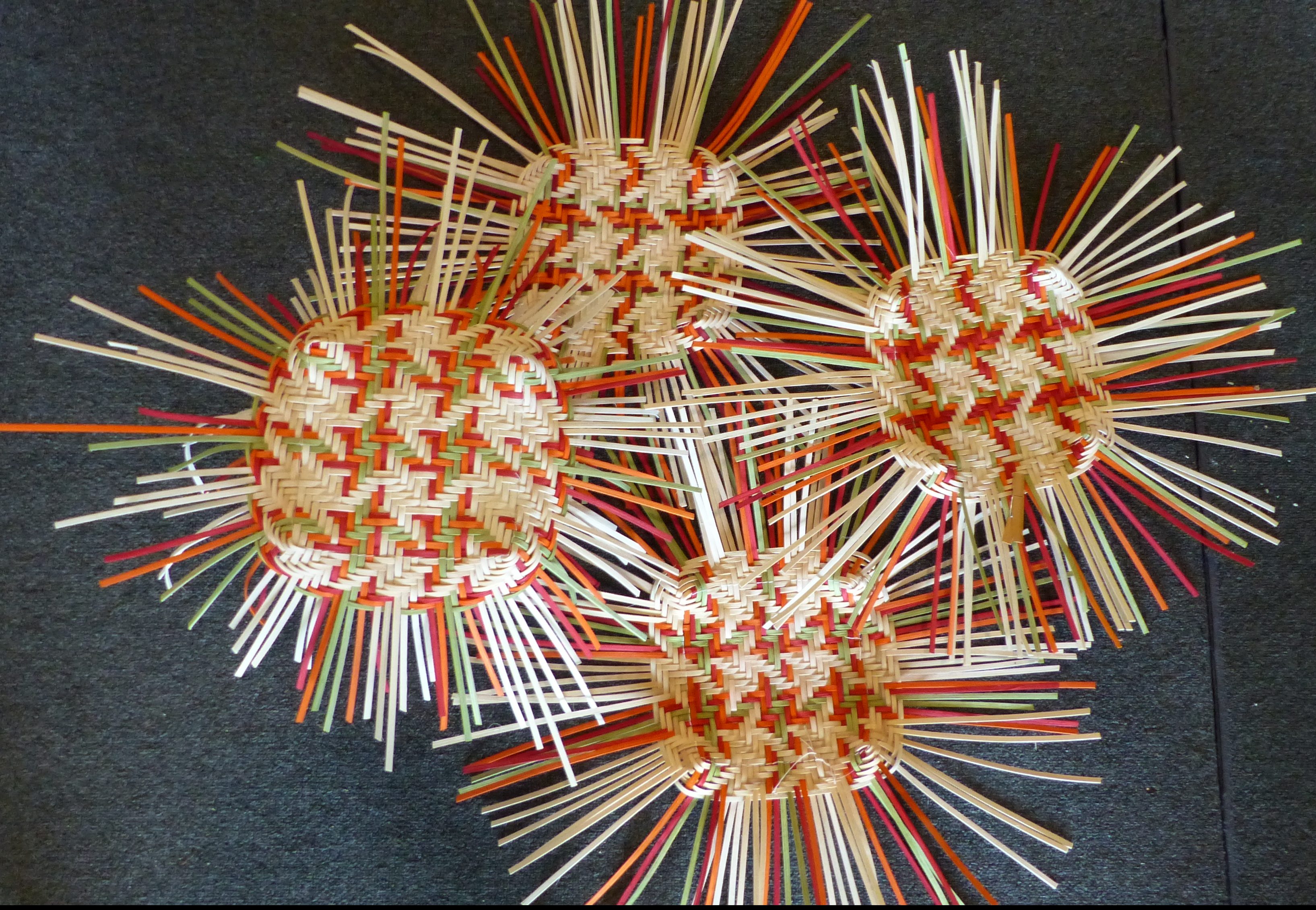 And that wraps up my 2017 teaching tour. I will be working at home and in the studio for several months. I can hardly wait to weave and play with all those new ideas in my head! Oh, and maybe I will finally finish those tutorials I have been working on! 🙂
Thank you for reading the Basket Teacher.