Asher.  Asher is six and would probably tell you what he loves most is to play Minecraft. But his Oma (me), doesn't play Minecraft so this month we wove a basket together.  It was lots of fun for both of us. His mom said I could share a few pictures with you.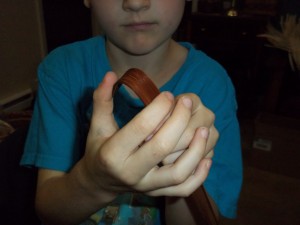 Step one – Right side or Wrong side?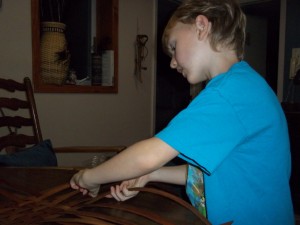 Weaving the Base – "I like this part, Oma"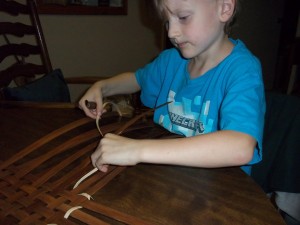 Locking the  base.
Weaving the first row.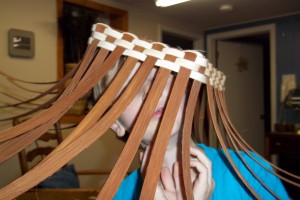 "Those rows were hard.  Maybe I'll just use it as a hat."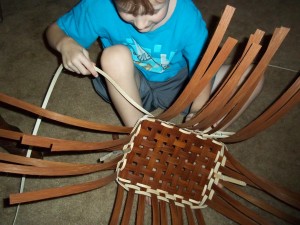 "Row four is a lot easier, Oma."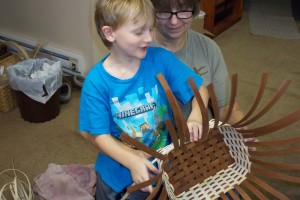 "Oma, you hold it, I'll weave."
Almost done!  Looks like a basket!
Cutting stakes.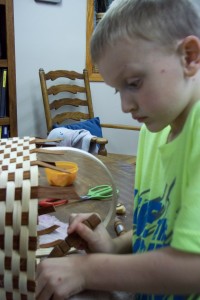 Tucking – "This is kinda hard, Oma"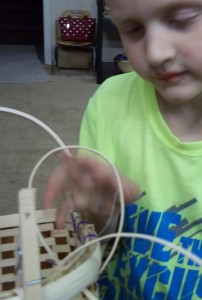 Lashing
Lashing Asher's way – "You hold it Oma and I'll pull"
"Look what I made!"
Also on these visit Asher took great pleasure in whipping Oma at Candyland and taking hikes in the woods with Opa.