Today I am working in the studio. It sounds glamorous – it's not. First, I am sorting and making sure my recently dyed reed is dry. Then I can bundle it – which means I get to count to 50 or 64 or 72 over and over and over. One would think that practice makes perfect -ha!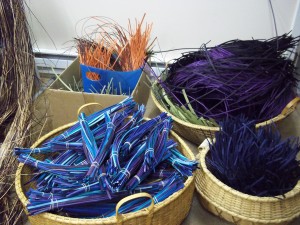 When I get all this dyed reed sorted and stored (i.e. strategically balanced in a corner until I pack more kits later this week), I will have room to prep kits for the upcoming Camp Tuck-A-Basket in Normal, Illinois. After that I will start packing the rest of my September class kits … cutting, counting and recounting.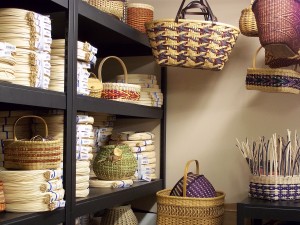 I'm taking a break from counting, to take some pictures in the studio and start a Studio Life folder in my Gallery. It will give you a glimpse into where I spend a lot of time. The best part of a picture is that I can edit out the mess.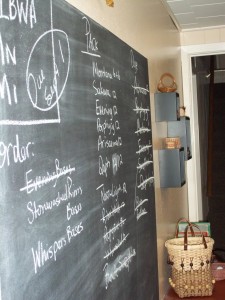 I really hope to cross several things off my list today. But here I am taking pictures and posting – maybe I'll put this on my list. Or maybe I'll just hit 'post' and get back to counting.
One, two, three, four…