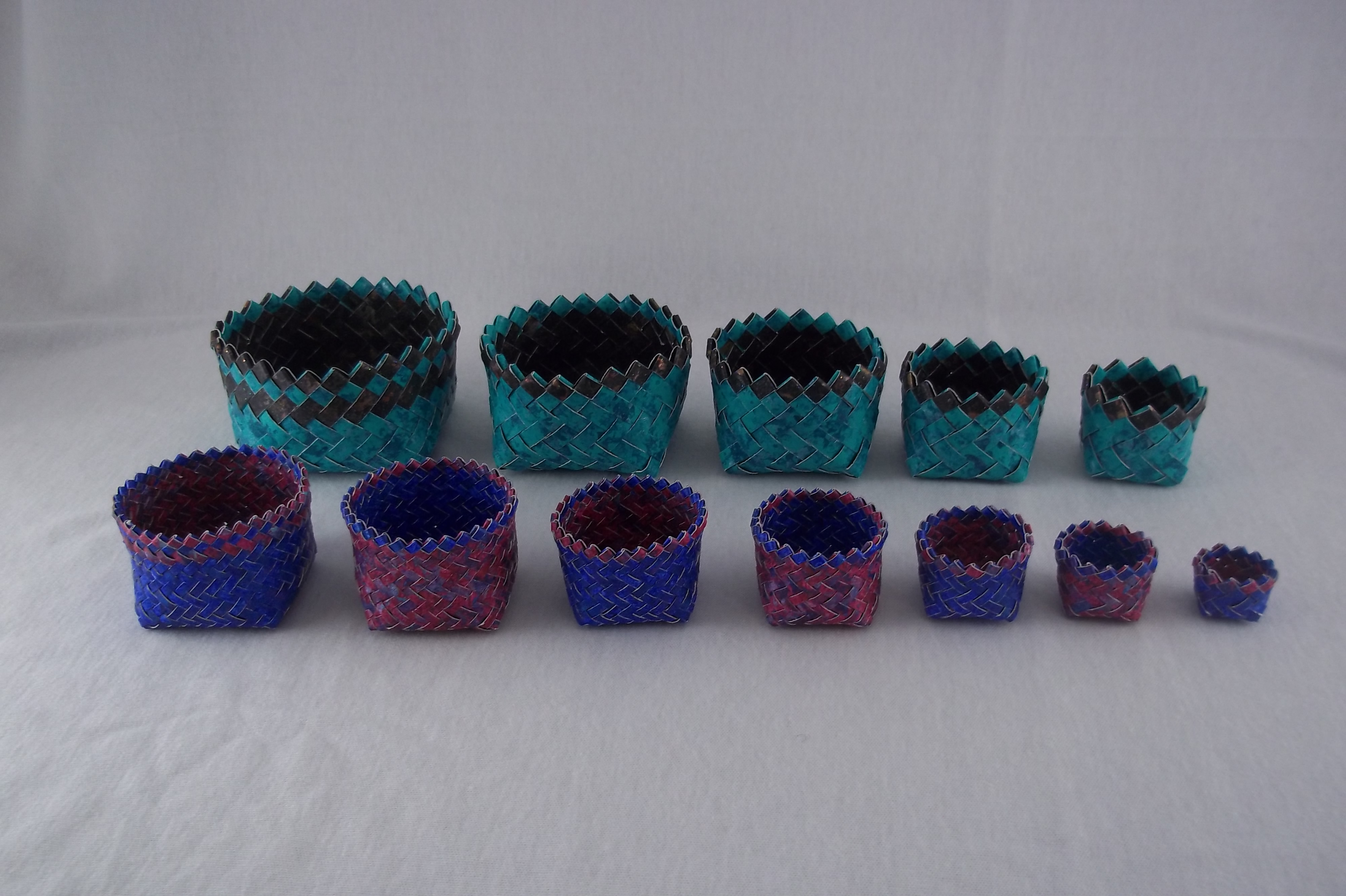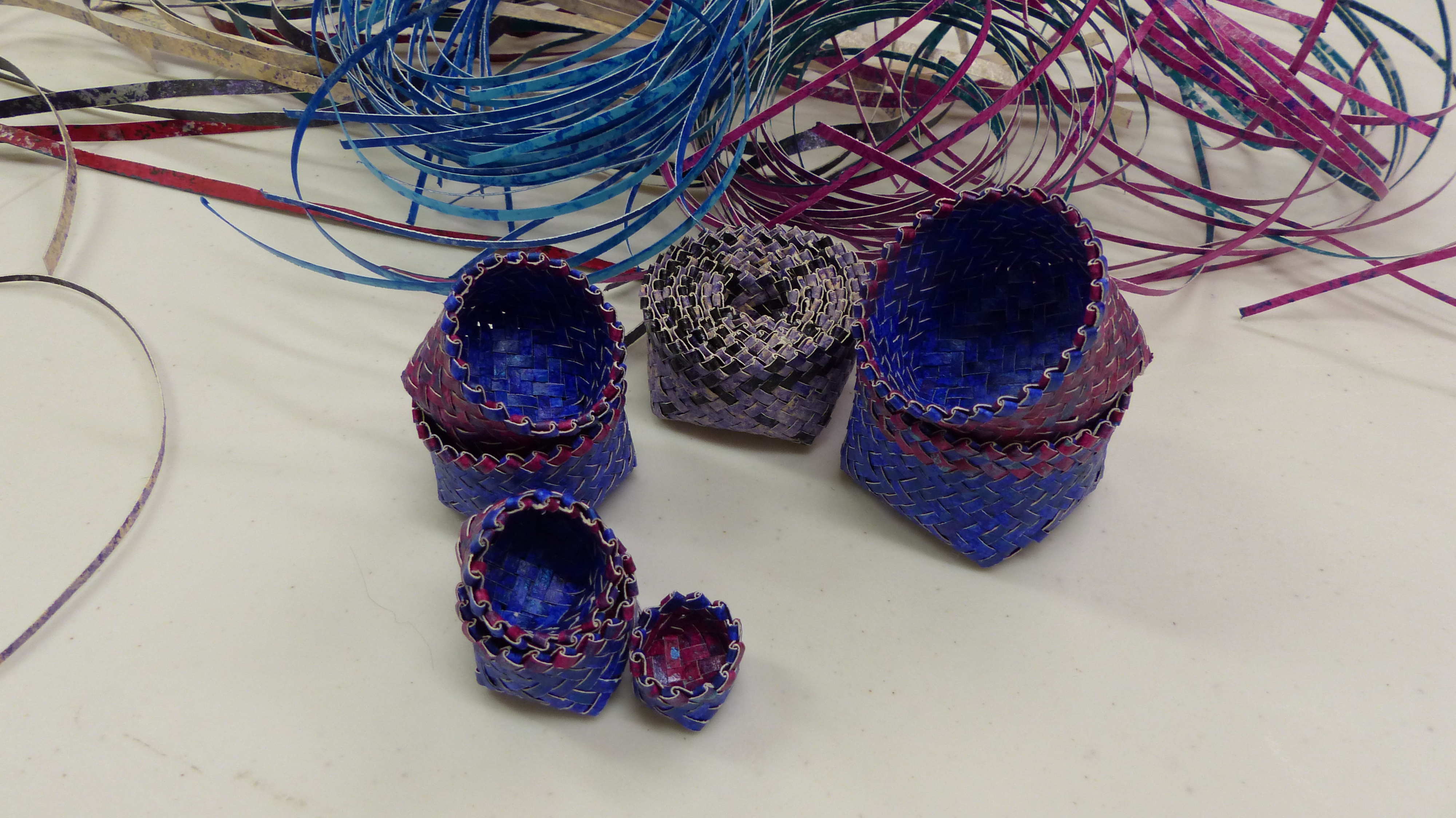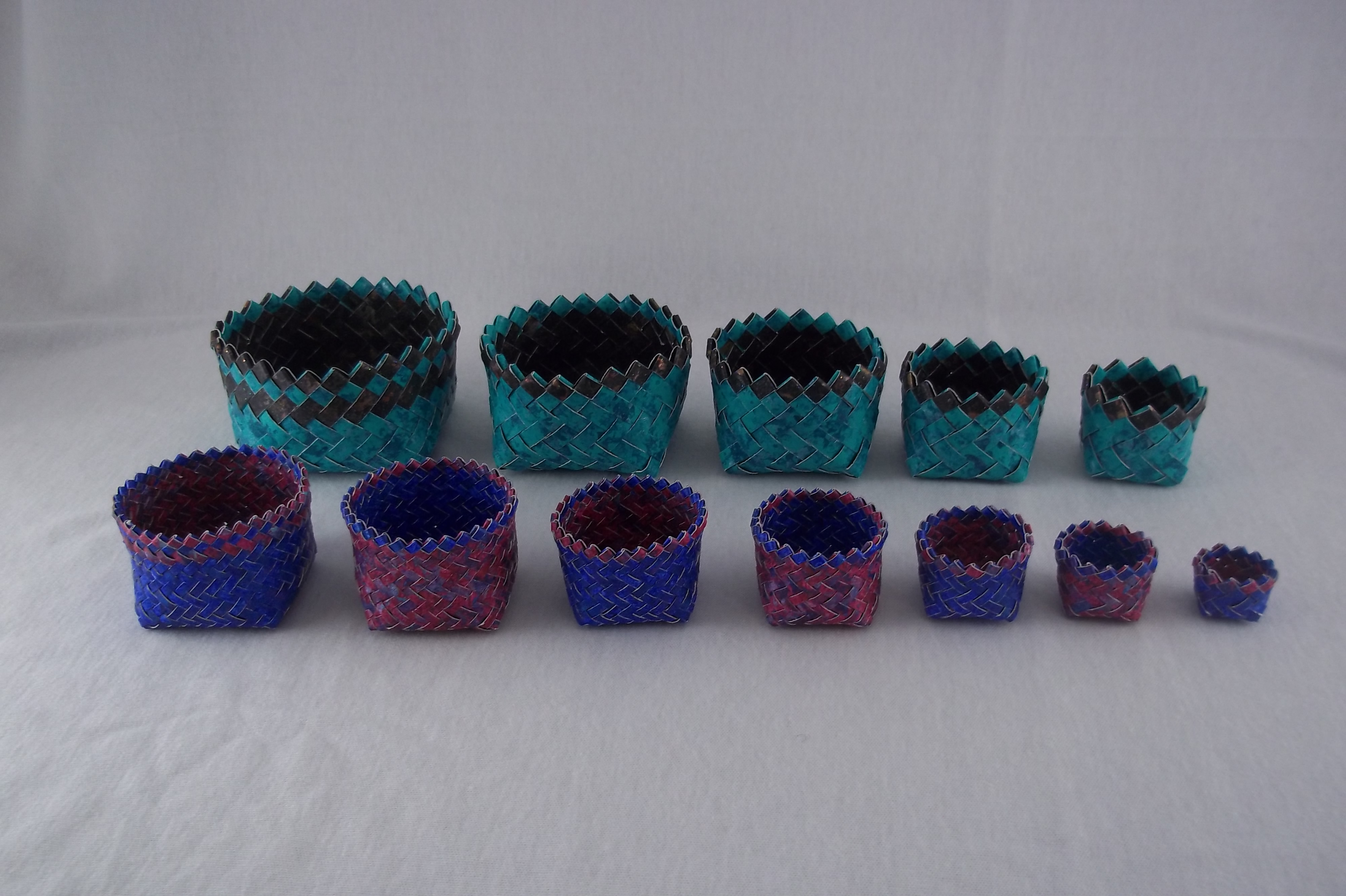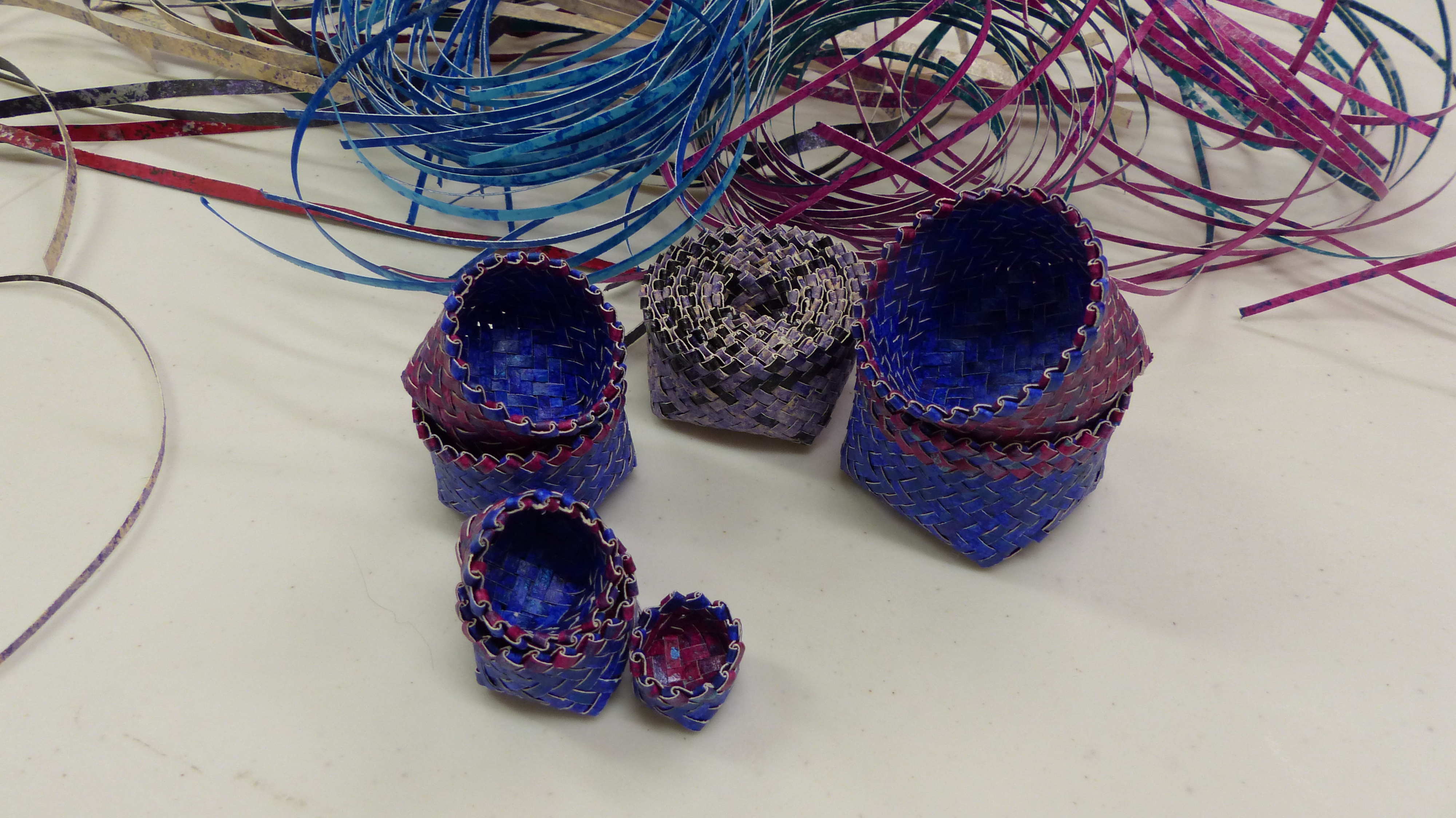 Recursion - a downladable pdf pttern
Nesting baskets! Work with hand painted paper and bias weave create a set of nesting baskets with saw-tooth rims.
This 10 page pattern has seven graphs and 22+ photographs to provide clear usable instructions to make these nesting baskets. In addition the pattern includes information of painting and cutting your own paper.
New to bias weaving- weave a set of 5 baskets with ¼" wide paper. Experienced with bias or miniatures- weave a set of 7 baskets with 1/8" wide paper
Weaving Skill Level: Intermediate – Advanced
Finished Size of Baskets:
Small Set of 7: smallest basket – 5/8" x 5/8" x ¾" - largest basket – 2 3/8" x 2 3/8" x 1 5/8"
Large Set of 5: smallest basket – 1 ¾" x 1 ¾" x 1 3/8" - largest basket – 3 ¾" x 3 ¾" x 2"