**Japanese Diamond Weave **March 16 a Zoom Weaving Event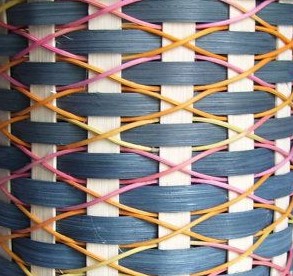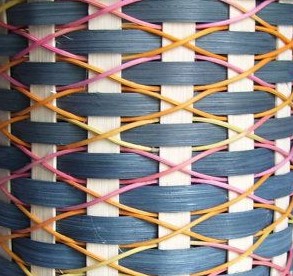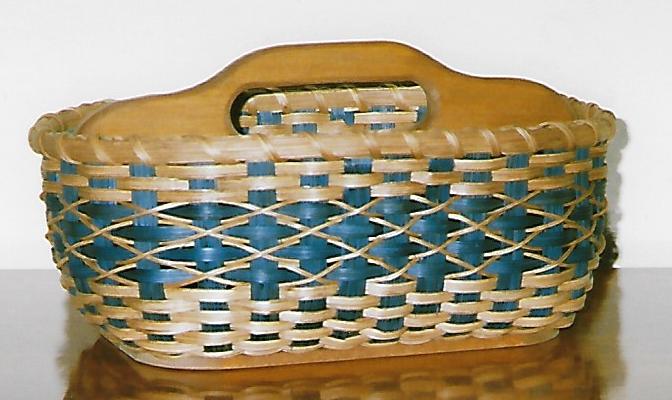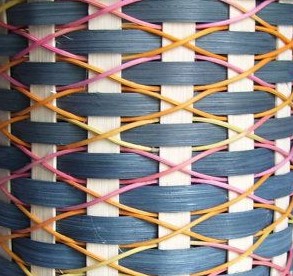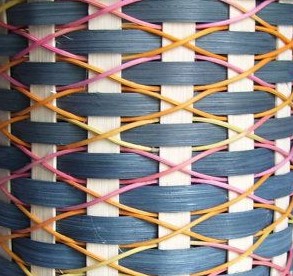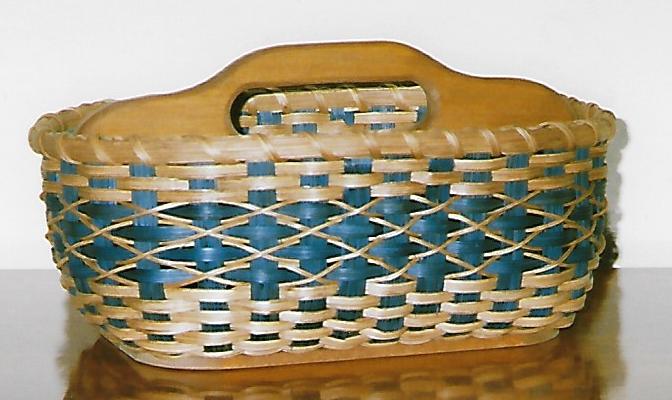 Japanese Wave Weave demo - a weaving with Annetta ZOOM event  
Tuesday, March 16, 11am (central time)   [12 Noon Eastern, 10am Mountain & 9am Pacific]
The meeting will last for 60-75 minutes and is limited to 10 people.
The $6 registration fee is non refundable.
Note:
The Japanese Diamond Weave is also referred to as the Cross Stitch Weave
After you have registered and paid you will receive:
information on how to join the meeting
a link to download a simple demo basket pattern
How to prepare for this meeting:
You may come just to watch – or you can come prepared to practice the technique.
To practice this technique during the meet up, I suggest that you prepare by starting a simple basket:
You can use the downloadable pattern to prepare a basket to practice on
You can prepare for the event by starting your own basket with an even number of spokes or stakes. (Use flat or flat oval stakes, weave up the sides until the stakes are all upright (3-5 rows of over 1/under 1 weave) and then one or two rows of twining or triple twining.)
Materials and tools to have ready for the meeting: 
One length of 3/16" or ¼"flexible FF or FO and two lengths of #2 RR (or cording of about the same width), each length should each be at least three yards long. I suggest using natural  FF or FO and dyed #2 (or vise versa)
If you are looking for a basket pattern that has this technique, I suggest: French Bread Basket. Click on the name to find it.
If you have any additional questions send me an email at thebasketteacher@gmail.com
I'm looking forward to seeing you at the meet up! This should be fun.
Weaving Joy! 
Annetta K