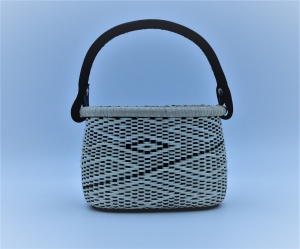 Well I haven't done a lot of blogging lately, but I have kept busy.
Last week I taught five classes at the Association of Michigan Basketmakers convention, my last event of 2018.  It was a wonderful time, beautiful scenery, amazing baskets and great people.  Join us in 2019!
And now that I am home and back in the studio…
Here's what I have been doing:
weaving
painting paper
writing patterns updating my teaching schedule
weaving (my happy place)
writing proposals
cutting kits
taking pictures of baskets
weaving
I figured it was time to post some of my new work. These are some of the baskets I have been proposing to teach at events in 2019.