Last week I had the privilege of being a guest teacher at Dianne Gleixner's Basket Studio located located at 18720 Pleasant St., in the village of Brookfield, Wisconsin.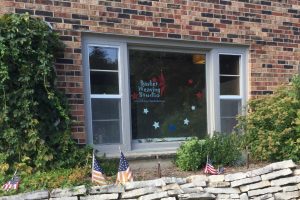 What a sweet studio -lots of natural lighting and spacious. I might even be a little jealous! It's a great place to weave!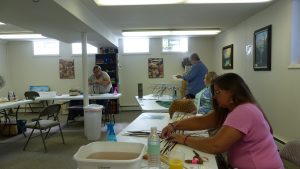 Dianne participated with the basket class and wove my Three Squared.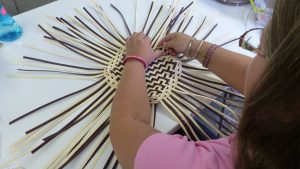 It was fun to have her in class, though I am not sure I had anything to teach her 🙂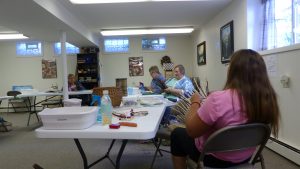 Her basket of course turned out beautifully.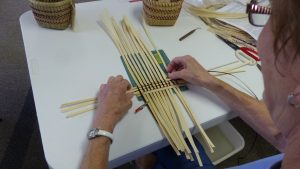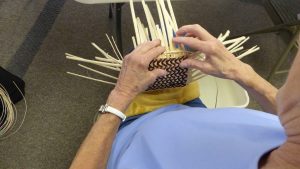 I had a group of students weaving Flight. It has a fun chevron base with Ti- twining on the sides.
The rest of the class wove Stonewashed and they all choose blue weavers but since
dyed cane has its own personality, they were all unique.  More beautiful baskets.
I had a great time at Dianne's – great students, great location and even a great lunch.
I encourage you to visit Dianne's studio and join her for Open Weave on Thursday evenings and basket classes on Saturdays. For more details about what's happening at her studio, check out Dianne's website www.diannegleixnerbaskets.com.
As an added incentive, Dianne is in the same building as a microbrewery – well incentive for you beer drinkers 🙂
Thanks Dianne, I really enjoyed visiting you in your basket studio.  Thanks for the invitation!